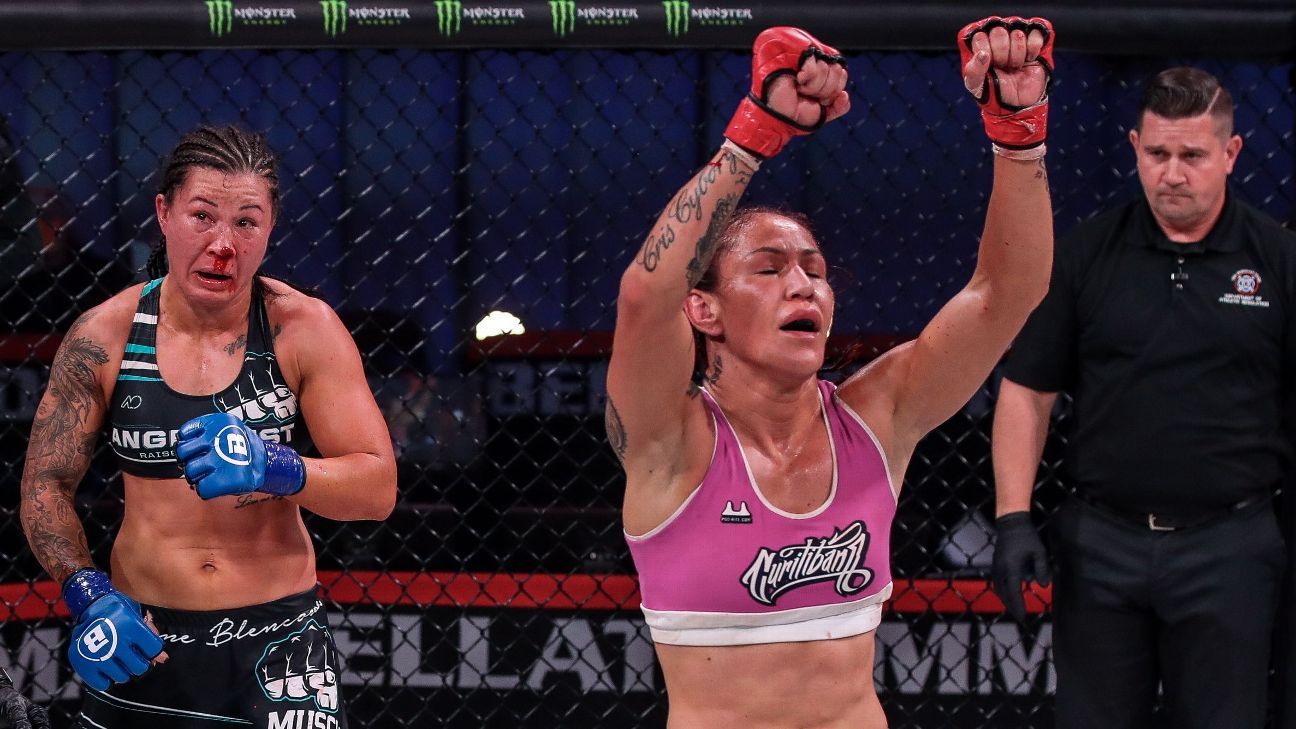 Cris Cyborg is a Brazilian Jiu Jitsu Black Belt and the only Grand Slam Champion of Mixed Martial Arts following a career that has witnessed her win championship belts at 145lbs for Strikeforce, Invicta, UFC, and Bellator MMA.  Cris Cyborg who left the UFC following a nasty dispute reunited with Scott Coker and joined Bellator MMA following dominate UFC 240 win over Felicia Spencer.
Arlene Belncowe is a 2x World Boxing Champion and was the #1 contender in Bellator MMA ahead of her showdown with Cris Cyborg at Bellator 249 after defeating Leslie Smith, Amanda Bell, Amber Leibrock following a close split decision loss to Julia Budd in 2017 after her victory over Ireland's Sinead Kavanagh.
Bellator MMA recently announced all live fights will be shown exclusively on Showtime, a cable premium network making a historic return to MMA for the channel that once featured Cris Cyborg Vs Gina Carano.  Follow the exclusive Bellator MMA content around Bellator 249 fight day in this MMA documentary showing exactly what fighting with no crowd was like.