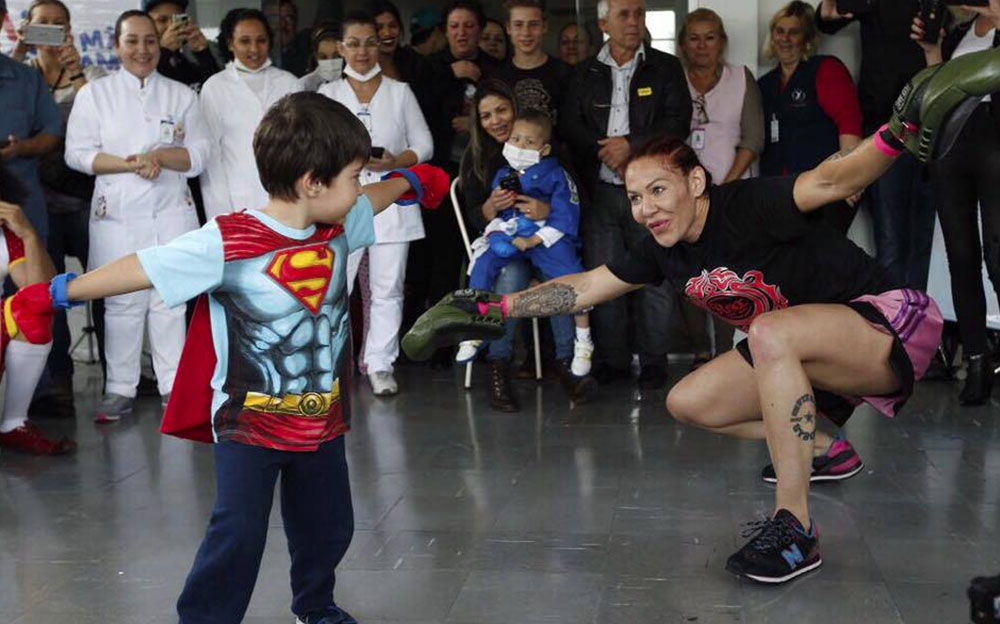 Born and Raised in Curitiba Brazil, Cris Cyborg a Christian by faith always looks for opportunities to reach back into the community with service for those at need. Recently visiting her family while back in Curitiba, Cris got an opportunity to visit Erasto Gaertner which is one of the leading cancer and children hospitals in the country of Brazil.
Cris was able to spend the day making rounds with doctors to meet patients, many of whom where kids suffering with various stages of cancer. Cris delighted the kids as she played with the audience while pretending to fight several clowns who where wearing makeup and in costume to entertain the kids.
Following the visit to the hospital, Cris spent some additional time with family and friends before she gets set to return to Anaheim California where she will begin her training camp for a soon to be named opponent for July 29th in Anaheim California. Cris has campaigned hard to face Current featherweight champion Megan Anderson of the Invicta FC promotion.
Fans will be able to watch UFC 214 from the Anaheim Honda Center live on PPV