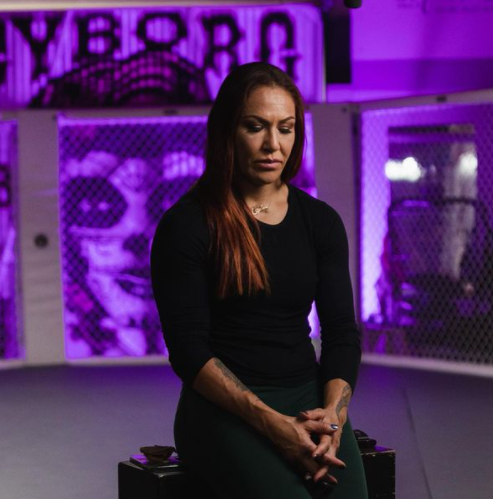 Discovered in Curitiba Brazil as a National Level Handball player; Cristiane Cyborg Justino, went on to become the only Grand Slam Champion in the history of the sport of Mixed Martial Arts, a distinction she earned by becoming the first athlete; Male or Female to capture every significant World Championship in their weight category.
During anunprecedented 13 year unbeaten period, Cris Cyborg -spent more timeranked as the #1 Pound for Pound female fighter in the world by ESPN Rankings, than any other female fighter in history.
Still in her early 30's Cyborg has established herself as one of the largest brands in combat sports. With a legion of loyal fans affectionately known as "Cyborg Nation" Cris Cyborg has grown into one of the biggest female sports stars in the world having crossover success into mainstream media and pop culture which continues to help build her profile and brand around the globe.
Cris believes that her legacy will continue through women who will fight and have the heart, potential, and desire to become champions, to grow the sport of MMA and to fight for whats right.