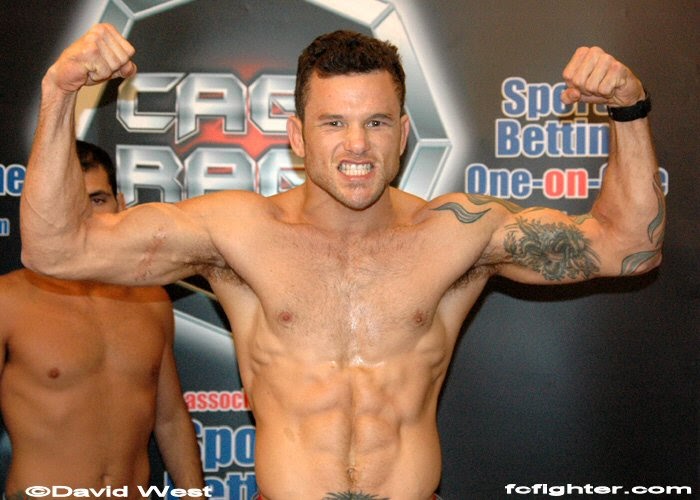 Fighting as a professional in MMA from 2002-2016 Brazilian Jiu Jitsu Black Belt Jean Silva fought an impressive career retiring with an official 19-12-3-1 record. 19 wins, 12 losses, 3 draws, and 1 no contest.  Fighting in England Jean made a name for himself as one of the pioneers in early mixed martial arts in the UK.  Competing in the first Cage Rage, Cage Warrior evens Silva challenged Alex Reid, Paul Jenkins, Robbie Oliver, Leigh Remedios, Gerald Strebendt, Samy Schiavo,  in Europe before facing Takoanori Gomi the world's #1 ranked light weight at the time at Pride Bushido 8.  The list of legit competition Jean Silva fought in his career includes a who's-who of names including; Vitor Ribeiro, Paul Daley, Abdul Mohamed, Leonardo Santos, Milton Vieira, Fabricio Camoes, Chris Brennan, Masakazu Imanari, Sami Berik, Marcin Held, Luciano Azevedo, Flavio Alvaro, and A.J. Wenn.
Now retired from Professional fighting Jean Silva and his wife are serving as missionaries on the Island of São Miguel Portugal.  They have been on the Island since the beginning of the year helping deliver ready made food to those in need.  With added demands for an increase in food preparation, and an increase of those in need of service, there has become an increased necessity to create an Industrial Kitchen capable of servicing the communities most at need.  Every Saturday they are currently offering over 50 meals to the community and are looking to add additional days of service, which the creation of an Industrial kitchen would support.  Members on Cyborg Nation who feel this is a charitable cause they would like to support can donate online through the projects Go Fund Me.
In addition to the Go Fund Me, Cyborg will be creating a virtual Run for Change event which will serve as an outreach donation project.  Members on Cyborg Nation wanting to participate will have details soon on the 5k event which will include a certificate of completion signed by Cris Cyborg herself!