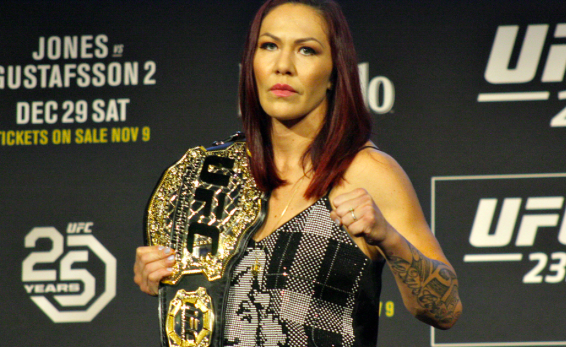 Saturday Cris Cyborg makes her return to the UFC as she faces undefeated Invicta FC Champion Felicia Spencer in the Co-Main event of UFC 240 taking place in Edmonton Canada at the Roger's Arena and available only on ESPN + PPV.   Cyborg who suffered her first defeat after remaining undefeated for 13 years will be making her return to the cage against undefeated Invicta FC Champion Felecia Spencer.
Cyborg who is making her professional debut in Canada just released the 2nd episode of her hit digital series Cyborg Nation featured Cyborg UFC checkin, equipment check, pre fight workout, and a-hotel-run-in with Felicia Spencer.  UFC 240 takes place July 27th and is available for PPV only with ESPN +
Subscribe to the Youtube channel, and if you haven't picked up your Cyborg Nation merchandise be sure to visit the online Team Cyborg store and get our latest uniform shirt, and be sure to tag her Cris on Social media for a chance to have it shared from her verified accounts!