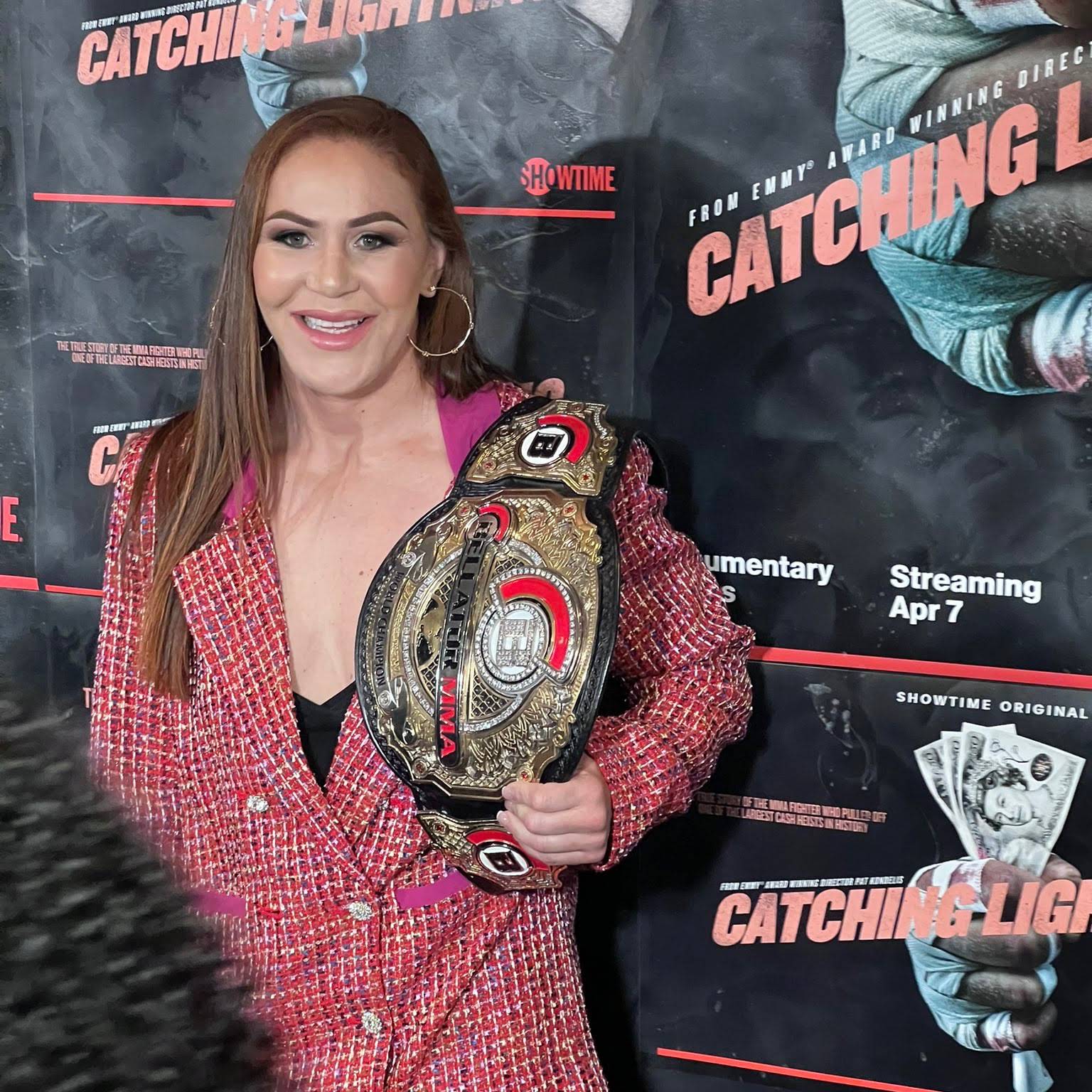 Cris Cyborg who is the only Grand Slam Champion in the history of Mixed Martial Arts took some time out of her training schedule to attend the Showtime Sports produced DocuSeries called "Catching Lighting" which details the incredible story of UFC Veteran "Lightining" Lee Murray who along with a team completed one of the largest money heists in the history of England.
The 4 part Docuseries produced by Pat Kondelis starts streaming Friday April 7th on Paramount Plus and Showtime and is expected to be in competition for an Emmy at this years awards.
The premier which took place in Hollywood, Ca was attended by many legends of the sport including; Royce Gracie, Frank Shamrock, Dan Henderson, Tony Fryklund and head of CBS Sports Stephen Espinoza with commentary by Ariel Helwani.    The DocuSeries will bring never heard before audio recordings of Lee Murray to the public while the director Pat Kondelis actually takes interviews from Lee Murray's wife and close friends/associates in addition to the police agencies used to solve the largest money heist in the history of England into one of the most compelling sports docuseries you will ever watch.
Champ Cris Cyborg had this to say about the premier episode, "It was really good compelling. I love they got to the bottom of the legendary Tito Ortiz street fight in London. There are so many legends interviewed in the docuseries, that it really gives you a good idea of who Lee Murray is."