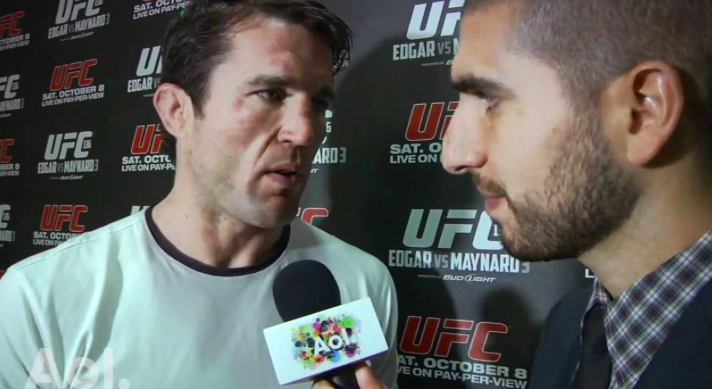 Former UFC Fighter Chael Sonnen let fans in on an unwritten law within the UFC organization.  With the news that Yair Rodriquez was released despite a 6-1 record in the UFC and an appeal to the latin audience, fans seemed upset by the removal of him from the roster.  Sonnen who has fought for many of the leading MMA organizations including the UFC, WEC, BODOG, and BELLATOR took a few minutes on his video blog to address the issue.
"Dana [White] has to do that," Sonnen said of the UFC President's decision to cut Rodriguez. "He has to make sure, maintaining the integrity of his company, that guys are fighting the right guys. I want to explain to you how this works, because I don't think anybody ever has. Now, this is the UFC policy. This is not a law of any kind, but this is a policy that is explained to all of the guys on the roster from the beginning. You will be called [with] an offer to fight. You can say no to the first fight, but you cannot say no to the second fight. So you play that however you want. You can say no once, you can't say no twice. [Former UFC matchmaker] Joe Silva put that in place I don't even know how long ago… a decade? A decade would be a fair guess by me, if not longer."
"You're second opponent isn't an offer, that's who you're fighting or you're eligible for release," Sonnen continued. "Even though we haven't seen it before, you're now eligible for release."
"In Yair's case, when he turns two guys down, well yeah, of course you release him. There's nothing else you can do."
The problem with the approach is that UFC rankings are currently not a true independent ranking system in the fact that they control which members of the media are given voting privileges, which has resulted in popular figures like Conor Mcgregor moving up in the P4P rankings despite not fighting, or Mackenzie Dern becoming ranked in a weightless she couldn't successfully make.  Without an ability to select matchups that move a fighter up the rankings it allows the matchmakers the ability to determine and control the merit and dictate which fighters are able to progress up the rankings and who is eligible to receive title shots and pay related directly to incentive.