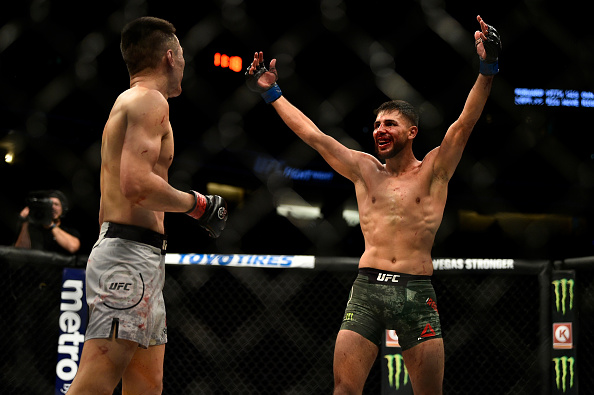 This Thursday the promotion (UFC) announced that the main event for UFC Fight Night in Long Island on Saturday, July 16. The event is going to be taking place in Long Island, New York and only a couple of fights have been announced for this particular event, however, the main event was announced with the fight of Brian Ortega who is number two in the rankings against Yair " El Pantera" Rodriguez who is number three in the featherweight division. The champion in this weight class is currently Alexander Volkanovsky who has been the champion for a really long time in the division and who has also beaten Brian Ortega in 2021 and defended his title against "The Korean Zombie" in the beginning of this year.

This fight should be very exciting since both of these fighters have great technique and are both close to the same level. Some might say that Brian Ortega might be able to submit Rodriguez since Ortega has been a black belt for over ten years and others might say that Yair might be able to knock Ortega out since he is known in the division for having really heavy hands. This is definitely going to be a hard fight for Rodriguez since Brian Ortega has only had two losses in his whole UFC career and they were both to champions, at the time "The Korean Zombie" and the current champion Alexander Volkanovsky. Brian Ortega has also competed in the RFA promotion before, where he was the Featherweight champion.

 Also make sure to follow the fighters that are on the event and us that share the news with you  everyday in the website. If you want to know more about the grand slam champion Cris Cyborg, her training, her personal life, fight camps, preparation for fights, Cyborg Nation events, PinkBelts,  Cyborg's pets and more follow her on Instagram, Facebook, Tiktok, her Youtube channels which is Cris cyborg. Make sure to stay tuned in all of their social media to know when news comes out. And if you guys want to know more about the Pinkbelts and the NC Fights.