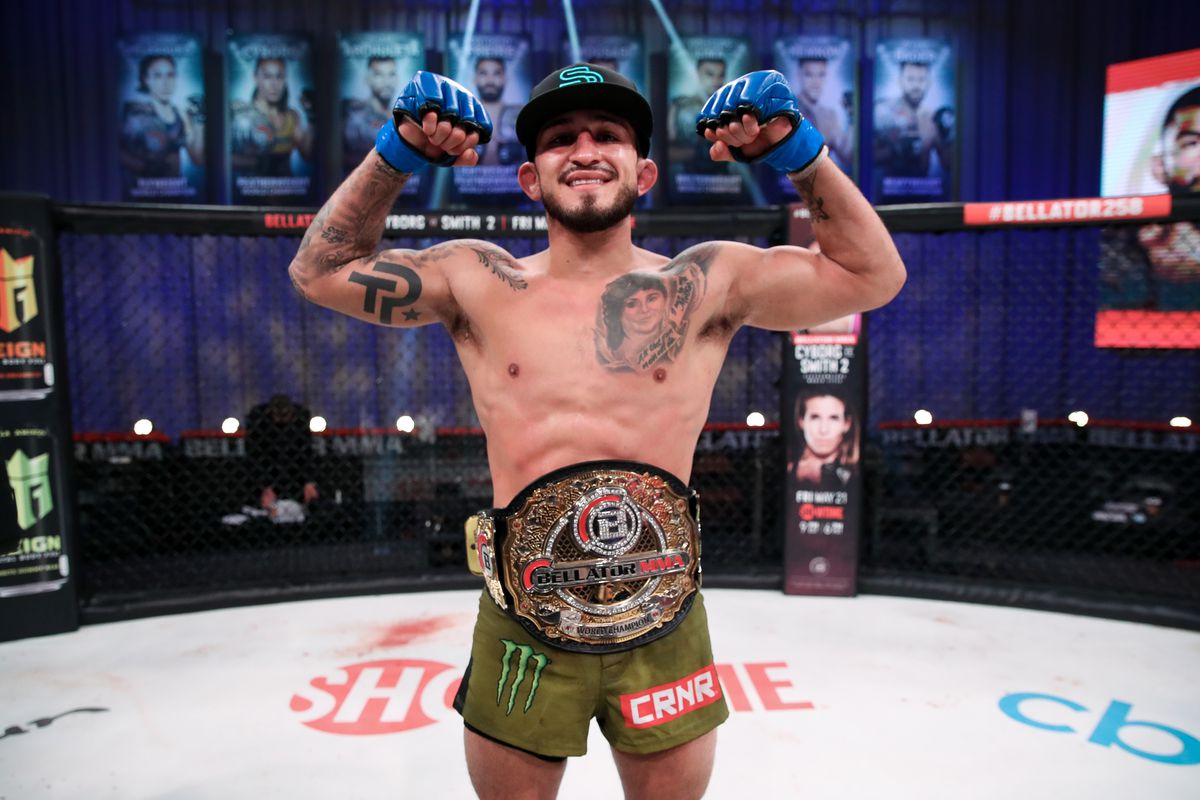 This weekend December 3rd Bellator is going to be having a great event in the Mohegan Sun Arena, CT. In this event, many fights are going to be going on in the event. In the main event, the fight of Sergio Pettis vs. Kyoji Horiguchi is going to be going down. Sergio Jerome Pettis is an American MMA fighter who is currently signed and fighting in  Bellator MMA, where he is the current Bellator Bantamweight Champion. Before signing with Bellator, Pettis competed in the Ultimate Fighting Championship (UFC), where he fought in both the Bantamweight and Flyweight divisions. Also known as " The Phenom" Pettis has a record of 21-5 and has fought many great fighters before like Brandon Moreno, Henry Cejudo, John Moraga, Juan Archuleta, and many more. He is 28 and was born in Milwaukee, Wisconsin. Pettis is going to be fighting Kyoji Horiguchi who is a Japanese MMA fighter who is also currently fighting in Bellator MMA and Rizin FF in the Bantamweight division. He is the current Rizin Bantamweight champion in his second reign. He is the former bantamweight champion in both organizations. He has a record of 29-3 and has also fought many great fighters like Kai Asakura, Darrion Caldwell, Ben Nguyen, and more. 
There is also going to be having the fight of Sanchez vs. Jeremy Kennedy and many more fight in the same night!

If you are curious in watching the fights to see who the winners are going to be make sure to go to Bellator's socials to know what is going to be happening in the event and more interesting news. And if you want to know more about the only grand slam champion of the world Cris Cyborg, her training, her personal life, fight camps, preparation for fights, Cyborg Nation events, PinkBelts,  Cyborg's pets and more follow her on Instagram, Facebook, Tiktok, her Youtube channels which is Cris cyborg. Make sure to stay tuned in all of their social media to know when news comes out. And if you guys want to know more about the Pinkbelts and the NC Fights or Cyborg Nation events.