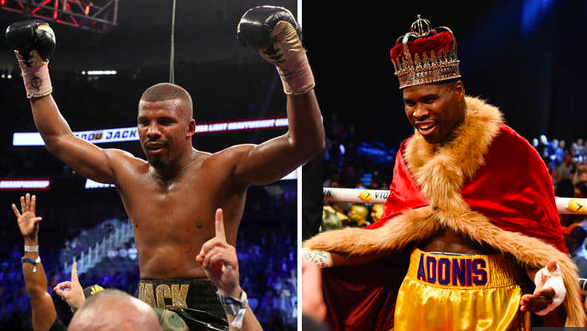 This weekend Bodou Jack and Adonis Stevenson are going to be throwing down in a fight that is expected to launch one of the heavy hitters closer to stardom in the sport of Boxing.  Stevenson who used the presser Thursday to let everyone know he was going to KO Badou Jack, is the more known of the two as a power puncher.
Badou Jack however announced that Stevenson can start to "work on his excuses right now, because I'm gonna knock him out." –After having the moderator remind him that Stevenson is one of the hardest hitters in the sport of boxing, Jack took it to the Toronto crowd asking a question, "He can give it, right? But can he take it?"  Stevenson now 40 years of age has an 80 percent KO ration for his fights as a pro, and has won 14 of his past 16 fights by way of KO
Stevenson who trained out of the Wrong Gym, said that Emmanuel Steward always told him, 'Knockouts sell. Knockouts sell. Just get in the ring and knock the guy out,' "
"I can go 12 rounds. I can box. It's not a problem for me. But the first thing is the knockout. And that's what I'm looking for, for the knockout."
Stevenson is a favorite over Jack in the 175lbs fight which will air on Showtime Boxing.