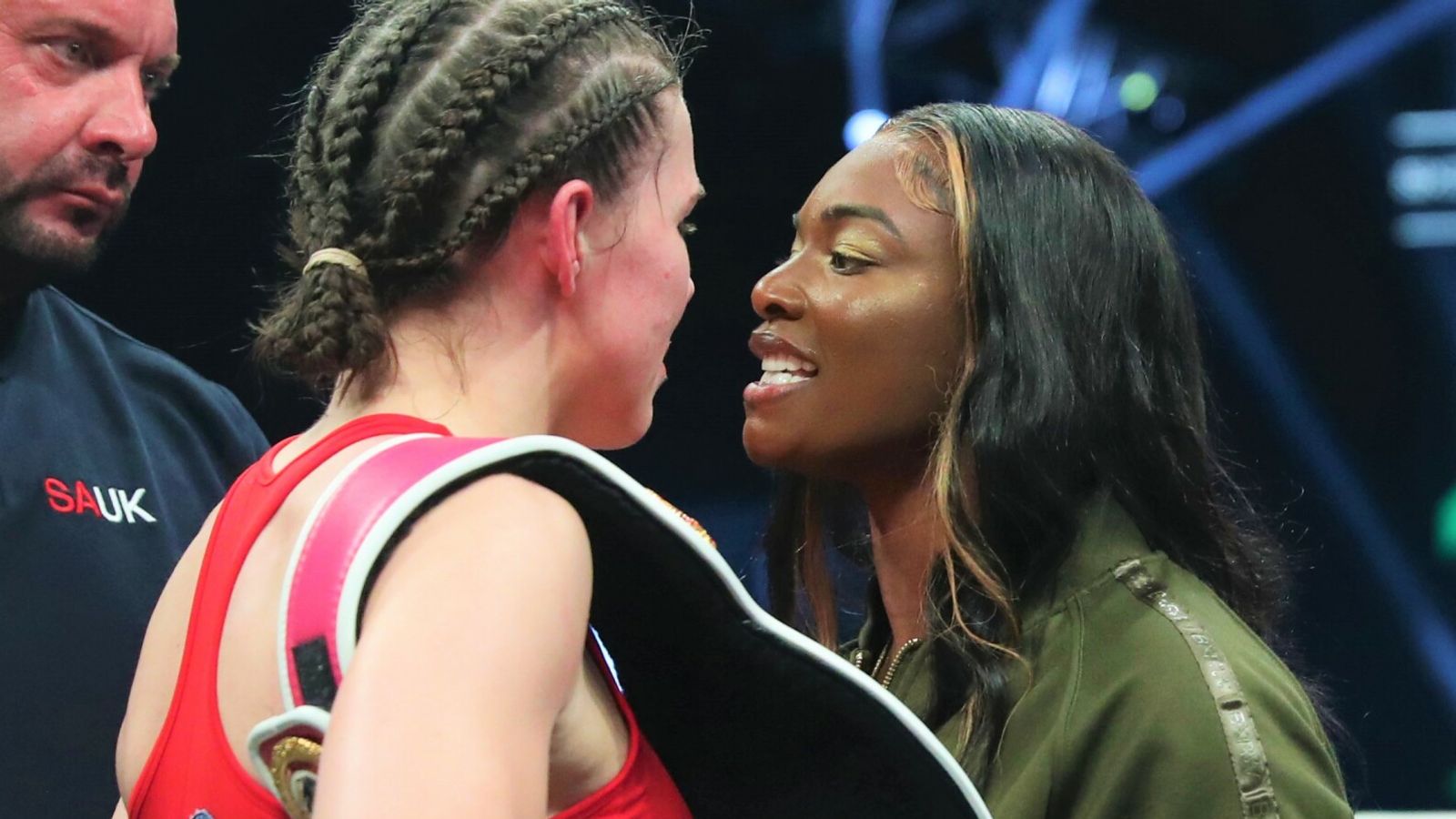 Claressa Shields is a 2x Olympic Gold Medalist, and since turning Pro has remained undefeated capturing all 4 world titles in a division, before going to become the first two division unified World Champion with all the belts March 5th in an all female PPV becoming the first female boxer to headline a PPV since 2001.
The  GOAT of female boxing has agreed to a multi fight agreement with the PFL to compete in Mixed Martial Arts bouts for the promotion in 2021 before entering the 2022 Lightweight tournament and her chance at a million dollars. Her last fight was an MMA fight which she lost to Abigail Montes by decision. This fight is going to be a boxing fight though where Claressa has a lot of experience and has been undefeated for many years the twist about this fight is that she is going to be fighting Savannah Marshall who is the only person that has ever beaten Shields in boxing.

Savannah Rose Marshall is a British professional boxer who has held the WBO female middleweight title since 2020. As an amateur, she became the first British female world champion after securing gold at the 2012 World Championships. She has been nicknamed as the 'Silent Assassin' due to her shyness. She has a boxing record of 12-0 and has fought some of the biggest names in women's boxing. 
Make sure to stay tuned in the website to know more about this crazy fight that is going to be coming up fast. Most fans think that this fight is going to be won by Marshall because she has been undefeated for so long and because she beaten Shields before in her career, so that is helping her get a lot of hype for this fight. But a lot also think that Claressa has improved her game since they last fought and that she is going to take the win home.

Also make sure to follow the fighters that are on the event and us that share the news with you  everyday in the website.If you want to know more about the grand slam champion Cris Cyborg and her next fights follow her on Instagram, Facebook, Tiktok, her Youtube channel and other social media as well.