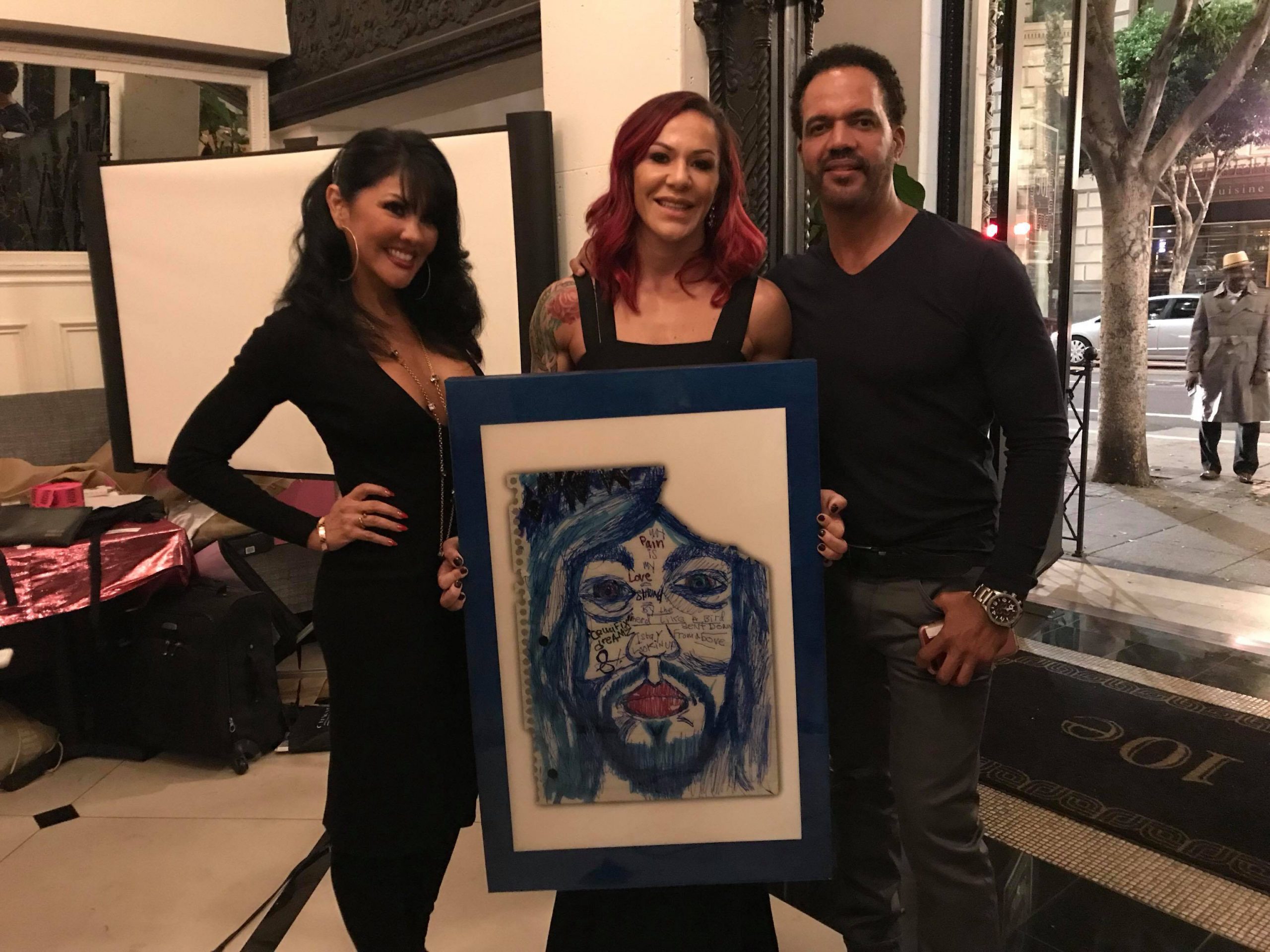 This past weekend I got an opportunity to help support those who are making positive changes in the community. While a legend in boxing, much of what I admire about Mia St. John has occurred outside of the ring, with her charitable acts of kindness and service to the community. Through the creation of the Mia St. John Foundation, Mia has found a way to positively change the community.
In November of 2014 Mia's son Julian passed away at the age of 24.  Julian was a very talented artist who struggled with Schizophrenia which he medicated through addiction.  Following his passing Mia and her ex husband, The Young and the Restless television star Kristoff St John helped for the "Stone art" facility in Palm Springs, California.  A free center for young adults suffering from mental illness, homelessness, and addiction.  The facility includes classes in art, boxing, yoga, and meditation.  Seeing the success of the facility, led to Mia St. John establishing a boxing program at the Step Up outreach center in Santa Monica.
Saturday night Mia St. John presented "A Night of Champions" which is an annual fundraiser for her foundation and the great outreach projects that they are able to service the community with.  Besides having TMZ outside the venue, the stars of the boxing community tuned up or sent their support. Besides legendary champion Mia St. John on hand, Boxing icon Sugar Ray Leonard hosted the evening while current sensations like Golden Boy's Benavidez brothers were in attendance.  It was a great opportunity to meet many new faces in the boxing community, and I even got a chance to meet Doctor Drew from Loveline! Also honored on the night was celebrity lawyer Mark Geragos who's wife received a Courage and Humanitarian Award on his behalf at the 10e restaurant in downtown LA.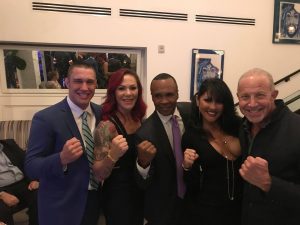 The highlight of the night was a celebrity Auction which included several amazing prizes including vacations, dental procedures by DR Rifkin, signed boxing memorabilia by GGG, Oscar De La Hoya, Spinks brothers, and many more.  I was lucky enough to take home the auctions premier item however when I won the Giclee being auctioned that was created by Julian St John.  The artwork is entitled "CruciFix Dreamz" and was first shown in 2013 at the Laguna Gallery of Contemporary Art.  The piece was created during his days of homelessness and psychosis and while the Original has never been for sell, two other Giclee's have been bought by boxing geat Shane Mosley and the other by the Marconi Museum.
For me I see this as a very powerful peace of art. I can feel a lot of emotion by viewing the artwork and the colors give an opportunity for the eye to reflect into the chaos of the lines which create such a powerful figure once completed. I am proud to own the artwork and can not wait to have it displayed.  Today is Dec. 5th, which would have been his 28th birthday.  I will look at this painting and can only imagine him free to explore all of his creativity and passions in the kingdoms of heaven. You were loved very much Julian and your family has continued to honor your name as a symbol of their love for you. Happy Birthday sweet Julian.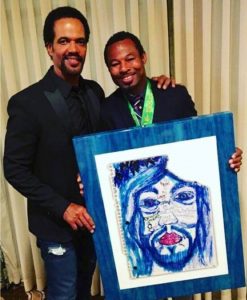 Team Cyborg