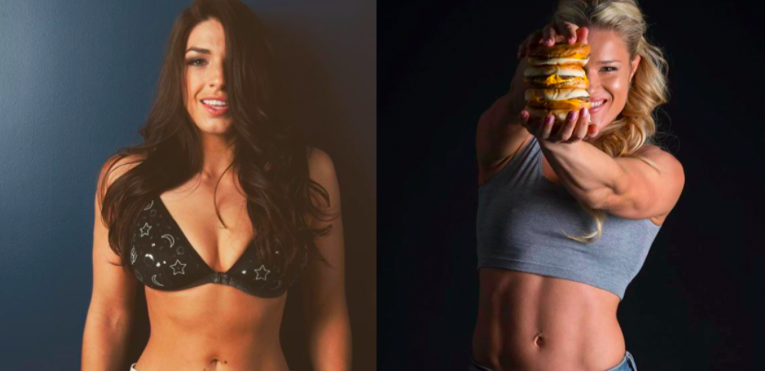 It appears as if there is a growing number of UFC fighters who have become upset with the way the rankings are currently established in the UFC.  A pool is collected amongst writers and members of the media after they have been asked to vote on fighters rankings by weight class and division.  While fighters are suppose to have active status with the UFC, you see incidences like Conor McGregor moving up the pound-for-pound rankings despite not having had a fight in the UFC for almost 2 years and throwing a dolly into a bus window, while Khabib Nurmagomedov who won UFC 223 was subject to a rankings drop after his victory.
Felice Herrig currently #8 in the UFC Strawweight division has added her name to the list of fighters upset with the rankings ability to capture a true representation of the talents in each weight class.  Mackenzie Dern who despite the fact of missing weight by 7 pounds past the 115lbs division weight limit, made her debut in the UFC top 15 straw weights despite only having had 2 fights in the promotion one being a split decision win, and the other a victory over a fighter who's record fell to 3-4 as a professional after missing the contracted weight of 116lbs.
While Mackenzie Dern has shown potential as a new star in regards to trends, her recent setbacks have fueled an unfavorable angle amongst many fans.  Dern a Brazilian Jiu Jitsu Black Belt and daughter of BJJ icon Megaton Dias was born in Phoenix Arizona, attending elementary school and high school in the USA.  Fans have been critical of her accent stating that as her star power has increased, it appears as though she has began speaking with a heavier Brazilian influence.
Joining in the sentiment was Angela Hill a former #15 ranked straw weight who was removed from the rankings when Mackenzie Dern was voted into her place, despite a victory from Angela Hill over the current #14 ranked straw weight on the UFC official rankings.
Well this is a big fat slap in the face. I've fought top competition, beat #14 and the rankings finally grace me with #15 ranking, just to get bumped by a fucking Flyweight. pic.twitter.com/ZYlP5Ogs6w

— Angela Hill (@AngieOverkill) May 17, 2018