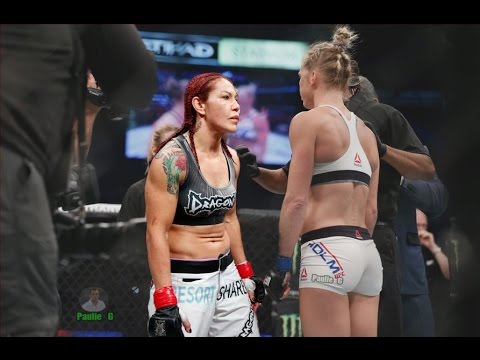 Like most fans, I am anxious for the UFC to announce my next bout against Holly Holm, as my first title defense of the UFC 145lbs belt.
Holly who recently rebounded from her 0-3 skid with a victory at UFC Singapore, lost a close decision for the inaugural UFC Featherweight Belt last February and is the fight most fans have been requesting on social media platforms like FB, Instagram, and Twitter.  While I NEVER pick my opponents, I am at a point in my career where I want to make the biggest fights for the fans when the most fans want to watch it!!!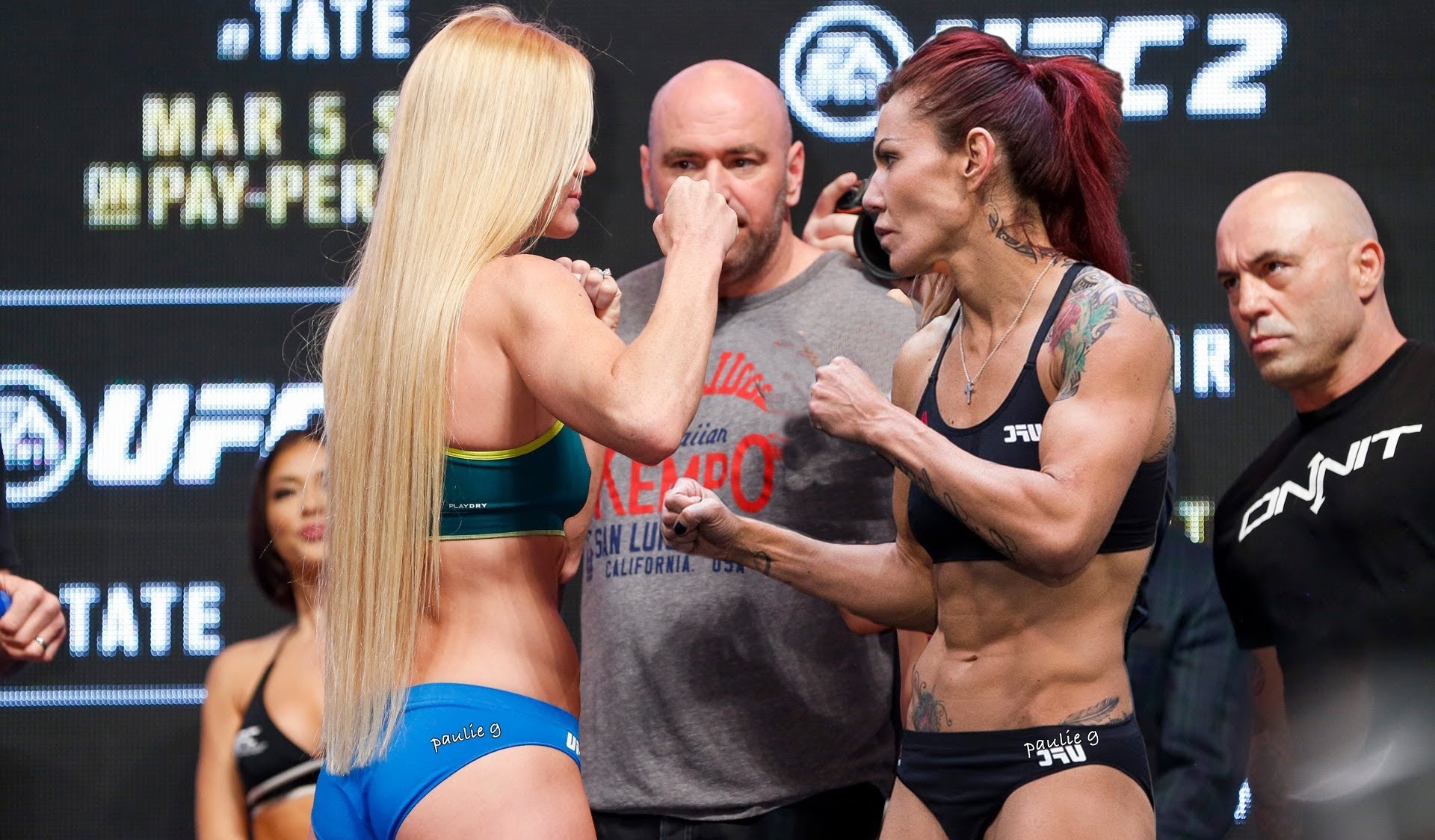 last year Holly Holm's coach Mike WinkleJohn was quick to use my flagged USADA sample as a reason to delay this fight from happening, despite the fact that USADA eventually cleared me of any wrongdoings, granting me a Therapeutic Use Exemption for the usage of Spirinolactone following a detailed medical review by an independent panel of doctors, allowing me to clear my name without incident or suspension.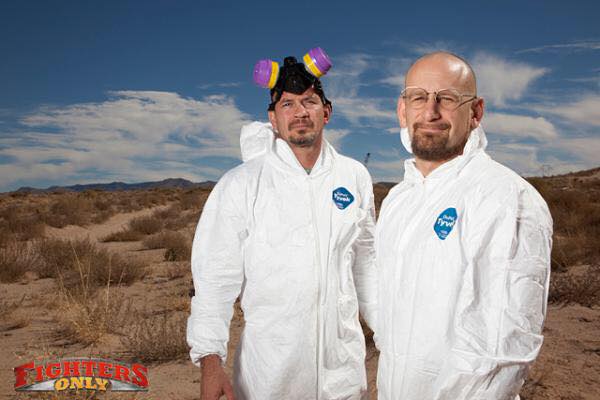 Coach WinkleJohn stated he would like to see me complete 1 year of incident free testing before the fight could be made, despite the fact that JacksonWink MMA has been known as one of the major MMA gym's for doping violations.  Notable fighters such as; Alistar Overeem, Jon Jones, Shane Carwin, Ali Bagautinov, Nate Marquadt, and Frank Mir AND SEVERAL OTHERS have all suffered doping violations after conducting training camps at the WinkleJohn training facility in New Mexico.
The good news is since that interview, I have in fact completed the requested 'year of testing' without incident! I fully support USADA and I appreciate it as a platform allowing me to prove to my fans that following my suspension 6 years ago, I learned from my mistake and grew as an athlete.  Moving forward so there is no confusion, I am wanting an agreement that Holly Holm will be tested the same amount of times from Oct 1st-Dec. 30th that I am tested.
Holly responded on her social media stating that she has already been tested 1 more time than I have in 2017.  Those numbers are a bit misleading however, considering she has already fought 3 times in 2017 compared to my 1 fight.  Holly also failed to mention that only 1 of those tests have occurred in the last quarter.
I do not see USADA as a bad thing! IN FACT, I SUPPORT COMPLETE YEAR ROUND OLYMPIC TESTING!!!!
I see it as a great opportunity for BOTH OF US to prove we are entering the cage as clean athletes, which is why I am purposing us to agree to both be tested with the same amount of 'random tests' between now and the fight Dec. 30th.  If USADA interrupts my training schedule 20 times, I am okay with that, however I want to know that for each time I am tested, Holly Holm will also be subject to the same testing during THIS fight camp.
If I am woken up at 5am to test, then I want her being woken up at 5am to test the same amount of times.  This is not because "I think" she is using something, it is more because I want us to both be able to prove that we are clean when we step inside the cage, eliminating any excuses one might have following the fight.  Since we are both clean athletes I do not see why there should be any objection to agreeing on the same amount of tests being done during our training camps.  Some critics have pointed to my failed test 6 years ago as a reason for me to be more heavily tested, however I think the reputation of her home gym, and the opportunity for us to both prove we are competing clean is a better reason to agree that we will both be tested the EXACT SAME AMOUNT OF TIMES…WHILE WE ARE IN CAMP TO FIGHT EACH OTHER so that way after I beat her ass there will be no excuses from her team!
If this is the fight you want for your New Years Eve Main Event, get on Twitter, Instagram, and Facebook now and let Holly Holm know it is time to sign the contract and give Dana White and the UFC the opportunity to make the biggest fight in all of Women's MMA for the fans!
If you still haven't bought your CRIS CYBORG -Vs- THE WORLD shirt, you can order yours by clicking HERE