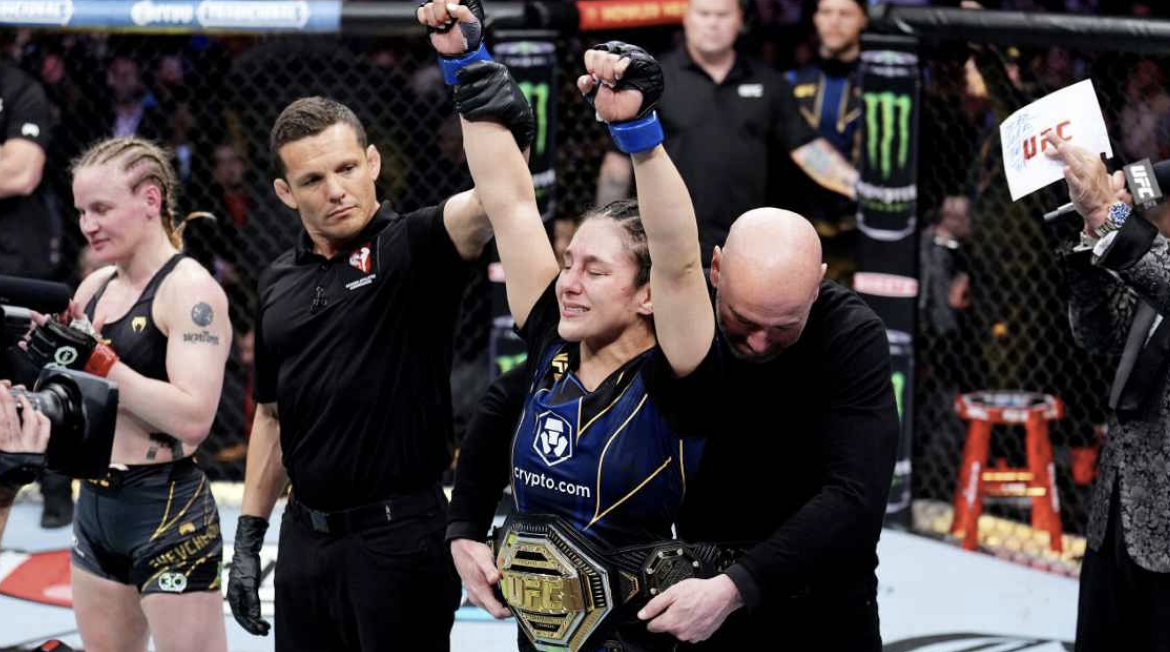 Saturday night in front of a packed arena that was very Pro hispanic for the UFC inaugural UFC Noche event witnessed the only Mexican Champion currently in the UFC Alexa Grasso retain her belt with a controversial split draw against former champion Valentina Shevchenko.
With one judge giving the fight to Grasso 48-47, another gave it to Shevchenko 48-47 while the third scored the fight 47-47 with a highly controversial 10-8 5th round being cited as the cause of the even scorecard.
The Co Main featured a split decision loss for Kevin Holland against Jack Della Maddalena while other strong performances of the night included Raul Rosas jr, Lupita Godinez, Tracy Cortez, Josefine Lidgren Knutsson, and Roman Koplov.  While no official statement was made by the judge responsible for the 10-8 5th round during the Championship fight, many fans are wanting an explanation as to how the judge reached that score.