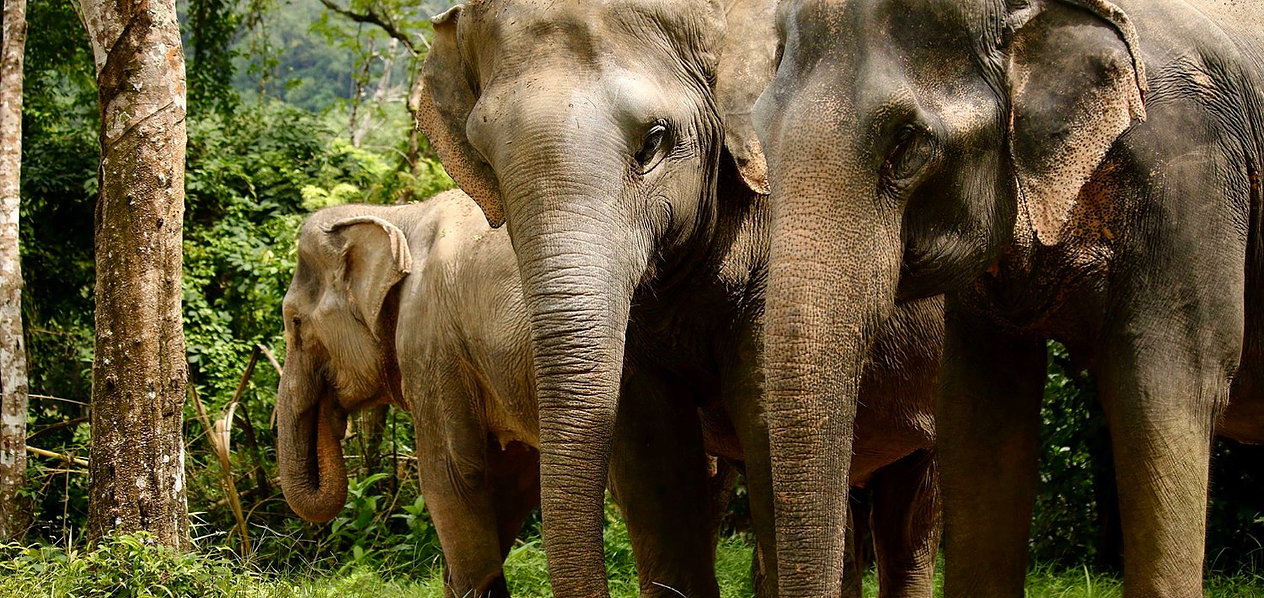 Elephant Sanctuary in Phuket Thailand is an amazing Eco Friendly vacation giving people an opportunity to experience the Thai tradition of Elephants without supporting animal abuse. Many of the elephants in captivity in Thailand are forced to work as lumber tree loggers, put into circus shows, or forced to give foreigners elephant rides during trekking adventures. The first Elephant Safe house was built in South Thailand and is currently available for foreigners and Thai's looking to observe elephants in their natural habitat.
While several Elephant sanctuaries are claimed on the island of Phuket, this is the only one that truly is looking out for the animals as they are not allowing mud baths and showers in the water while 50 tourist stamper around the elephant for photos.
UFC Champion Cris Cyborg attended the moving elephant sanctuary in Phuket Thailand after a recent training trip with Namphon PK Stereo at Phuket Top Team. Namphon is a 2x Rajadamnern stadium champion in two different weight classes, and has captured the WMC Muay Thai championship belt in two different weight classes as well. A natural southpaw Namphon has been working extensively with Cris Cyborg as she prepares for Holly Holm Dec 29th for UFC 219 in Las Vegas Nevada New Years weekend.