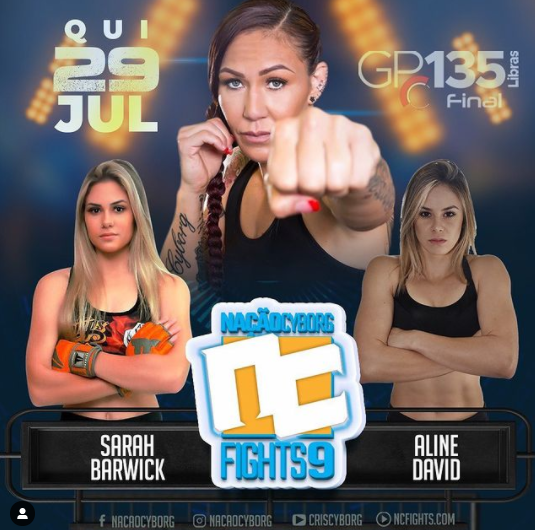 Guys do not miss our event Nação Cyborg Fights!! We will be having the final Grand Prix 135lbs towards the Bellator event! In this event we are going to be having some of the best fighters that have ever gone through NCF including Sarah Barvick 5-3 and Aline David 3-0 will be fighting each other to see who's the best beftween the two Brazilians.
The Nacao Cyborg event will be live on   NCFigths.com   and at CrisCyborg Youtube Channel.
Sponsors who are interested in participating in this journey and want to help the event grow more and more  e-mail [email protected] with your informations and info about your businees!