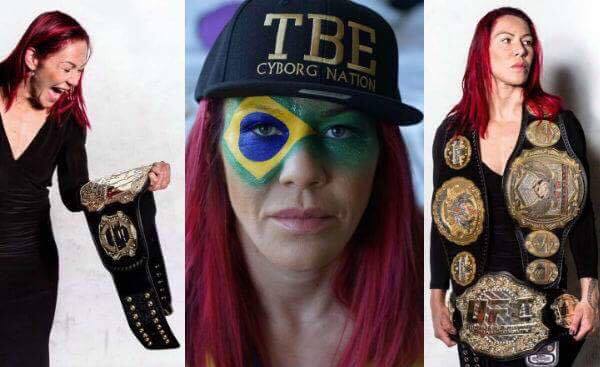 Cris Cyborg's UFC 214 Reebok championship shoes just sold on Ebay with a percentage of the proceeds of the sale going to benefit the Animal friends rescue project. UFC 214 was in Anaheim California and featured Cris against Invicta FC champion Tonya Evinger for the 145lbs UFC Featherweight title shot vacated by Germaine De Randamie GDR after her controversial victory over Holly Holm. Since entering into the UFC fans of Cris Cyborg have shown that the shoes she wears as she is making the walk into the cage are a serious sports collectable!
The first UFC fight shoes worn by Cris to be sold were her UFC 198 shoes which sold for 810$ and are currently on display inside Rivolis Restaurant in Howell New Jersey. In this fight Cris Cyborg defeated Leslie Smith in front of a sold out crowd of almost 50,000 fans inside her hometown of Curitiba Brazil.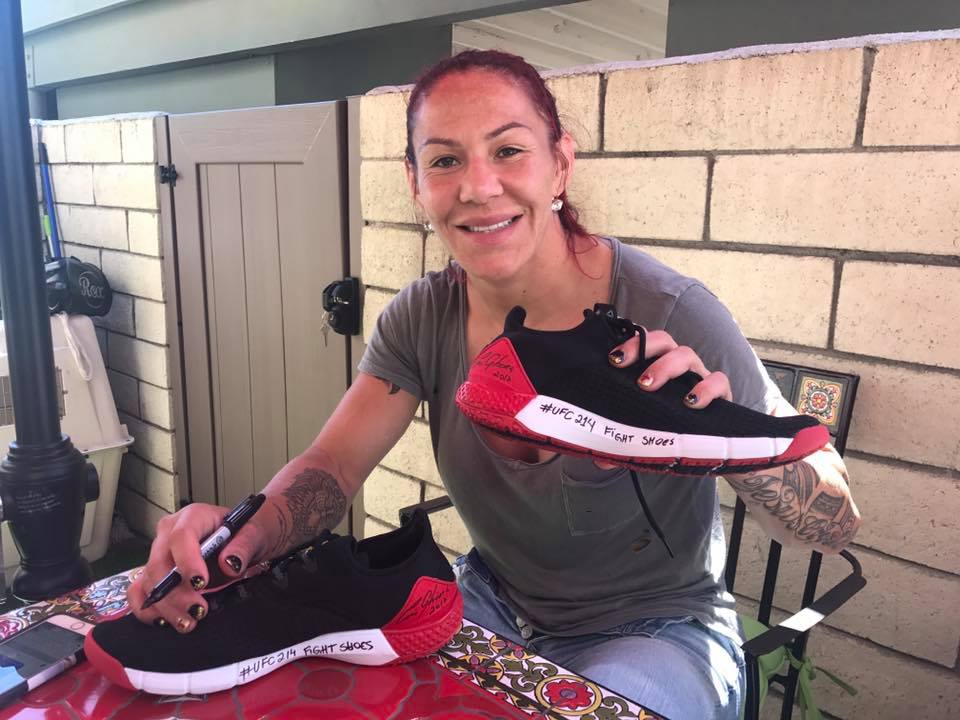 The second pair is owned by CYBORG NATION'S own MERCY OG at were from her UFC FN 95 main event in Brasilia which is still the most viewed female fight on FS1 of all time, and those sold for $1050. In this fight Cris Cyborg made her second superfight at 140lbs against Lina Lansburg.
The winner of the UFC 214 Championship Reebok shoes is named Dan and from California and was $830 bringing the average UFC walkout shoe price for Cris Cyborg to an almost 896$ average! talk about an expensive shoe…although don't feel bad, as each auction has donated a percentage of profit to charity!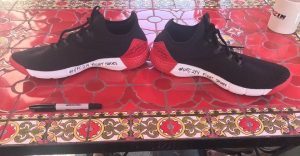 For those sports memorabilia and shoe collector's your next chance at a REEBOK fight worn Cris Cyborg walkout shoe might be in December if Team Cyborg can get Team Holly Holm to agree to fight UFC 219 New Years weekend in Las Vegas!  CYBORG NATION start saving now!