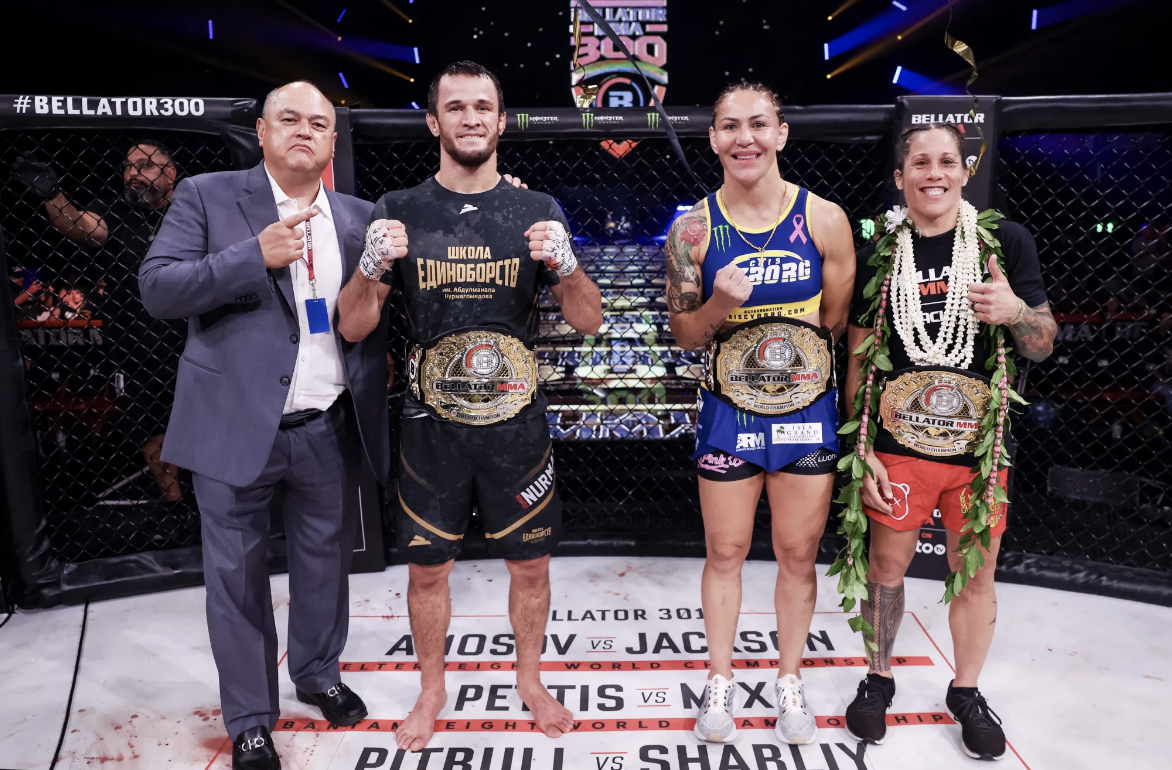 It appears the Main Event Bellator 300 tournament victory for LightWeight Champion Usman Nurmagomedov over former Champion Brent Primus is no more.  The CSAC officially announced that the win has been overturned into a No-Contest and that Nurmagomedov has also been fined $50,000 for the infraction.
Andy Foster said the drug in question was given with a prescription however the substance was not named, and Nurmagomedov did not complete the Therapeutic Use Exemption TUE forms required to use the drugs.
Ali Abedelaziz the manager of Usman came out and said "Usman was prescribed medication for an illness he had, it is not an anabolic steroid, EPO, HGH, etc. Nothing enhancing."–although the official suspension occurred because the medicine in question is in fact listed as "Performance Enhancing"
Bellator president Scott Coker did not immediately respond to reports, however earlier this year when AJ Mckee suffered a Staph infection he was removed from the tournament unable to reschedule, as such one would believe with a suspension even if Usman keeps the Lightweight belt that he will be out of the Grand Prix.  No further details at this time in regards to how this affects his standing with Bellator MMA as Champion.
Don't miss Cris Cyborg return to the Boxing ring against the #3 ranked female fighter in the USA Kelsey Wickstrum live January 19th, 2024 from the Pechanga Resorts and Casino in Temecula California.  Get your Tickets HERE.