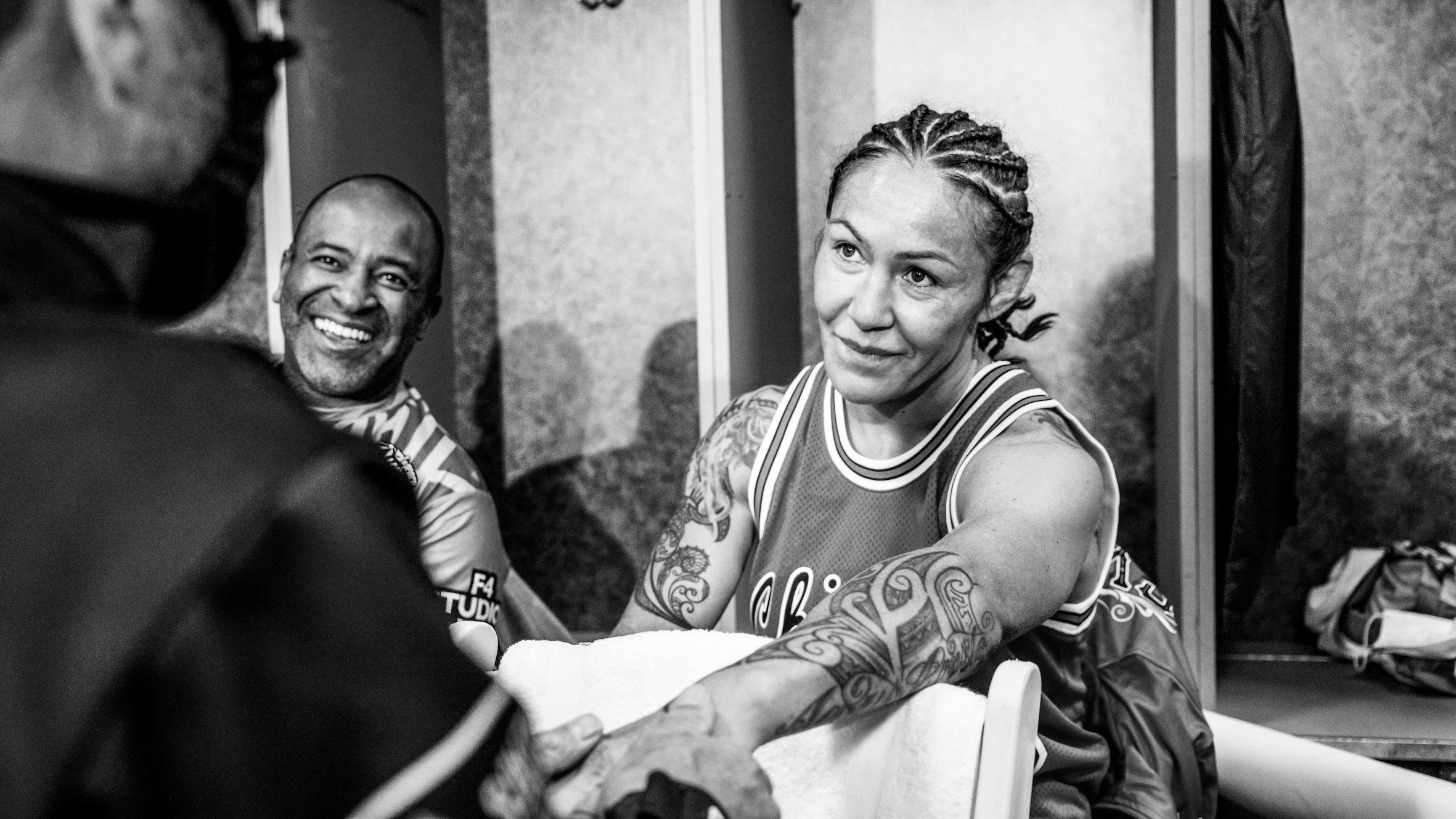 Picking up her first career submission victory at Bellator 249 fans are anxious to see what Cris Cyborg plans are next. The only Grand Slam Champion in the sport of Mixed Martial Arts, Cyborg has won every professional world championship in the sport at 145lbs becoming Bellator MMA, UFC, Invicta FC, and Strikeforce featherweight Champion over a career that has spanned more than 15 years and seen the champion defeated only twice in that time.
Unable to secure a rematch against Amanda Nunes, fans on Cyborg Nation would love to see Cris Cyborg matched up against the last women to defeat Amanda Nunes ADCC veteran Cat Zingano.  With wins over Miesha Tate and Amanda Nunes on her Resume, Cat Zingano is considered one of the greatest female fighters of all time.  Now able to compete at her healthiest weight of 145lbs, Zingano proved to fans she was back with an impressive showing over Gabrielle Holloway at Bellator 245 moving her overall career record to 11 wins and only 4 defeats.
Following the victory Zingano went on to say she was eager to get back into the cage, but was unsure if Cyborg would be ready to take another fight before the end of 2020.  On the most recent THE CATCH UP with James Lynch, Cyborg addressed Cat Zingano's callout and said it was her job as Bellator MMA champion to stay ready, and that if Scott Coker wants to put this matchup together for the end of the year all he would need to do is call Audie Attar (Cyborg's manager) to get the contract signed.  What do you think Cyborg Nation?  Will we see Cyborg Vs Zingano at the end of the year or will we see Cyborg take a boxing fight next? Don't miss your chance to ask Cyborg the question yourself during our next CYBORG NATION LIVE CHAT which will take place the first week of November! Register now HERE.