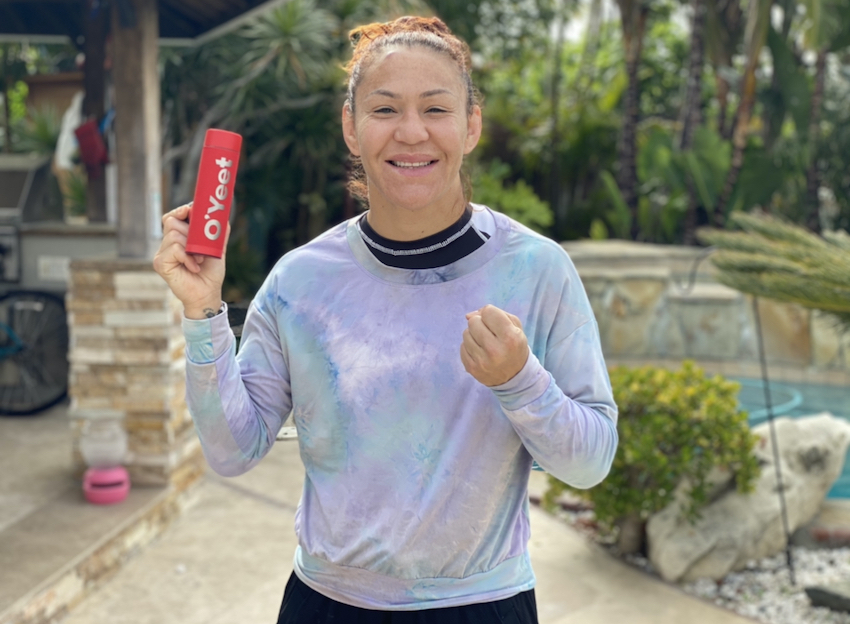 MMA Grand Slam Champion recently introduced the O'yeet Nex Pro into her recovery program and has seen amazing results!   The percussive massage tool is similar to the Hypervolt Plus and the Theragun however it has a 360 degree grip making it easier to reach even the toughest muscles with the tool.  The new Nex Pro is 20% more powerful and 35% quieter than many of the massage tools on the market, however the remarkable advantage is that the battery lasts 45% longer than those competitors.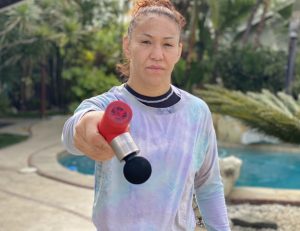 With over 60 pounds of pressure the O'yeet Nex Pro features the ability to penetrate the deepest muscle with powerful and precise treatment through Quality design and function.  With the OYeet Nex Pro you are able to reduce tension by reducing inflammation when you break up those tough knots caused after a grueling workout.  Increasing the blood flow of the muscle tissue and getting into the circulatory system allows for a quicker recovery, even with just a few minutes of use the tool allows for scar tissue to be broken up allowing your muscle to restore itself.  Using a percussive massage tool helps keep your body going everyday by helping relax the deeper tissue activating your body.
Overall the ability to charge with USB Charging, and the light weight (only 1.2 pounds) makes the O'yeet Nex Pro perfect for anyone traveling to compete or limited in space. With 8 attachments the ability to reach every muscle was really thought about in the creation of the tool, and the fact they stand by their product with a 2 year manufacturer warranty means you can buy in confidence knowing your new massage tool will keep your body healthy for many workouts to come!
NEX PRO is pre-launching now on Indiegogo… Be sure you are one of the first with this game changing massage tool!