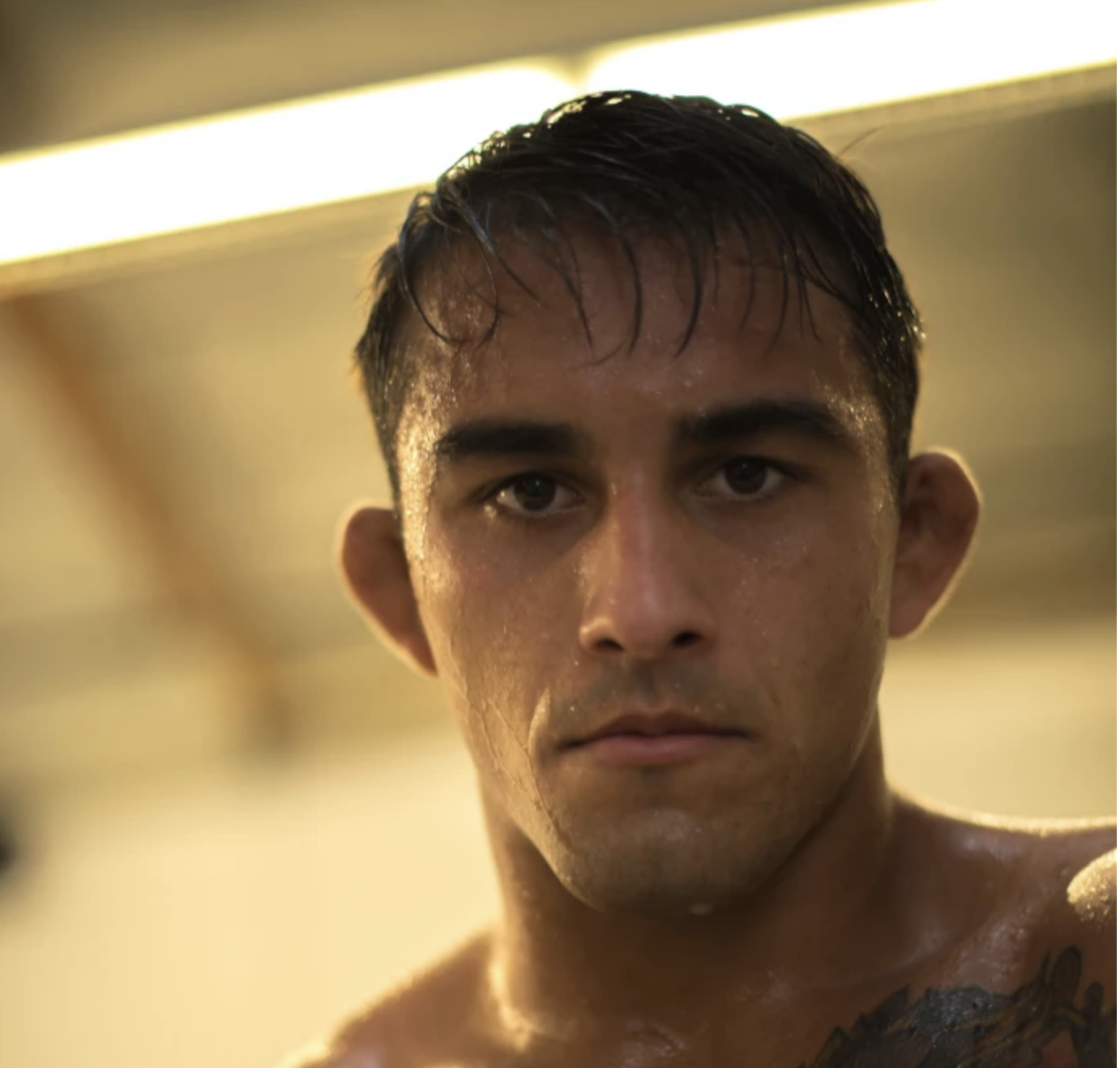 I have been fortunate enough to meet a new sparring partner named Kohl Laren.  While preparing for an expected UFC 219 bout against Holly Holm I have been dedicating a large part of my sparring to working with Southpaw left handed strikers.  Kohl who is traditionally orthodox has been improving his left handed based striking by mixing into the sparring sessions and training southpaw.
While still an amateur, Kohl has been training with Austin Ahlgren and has developed a very solid foundation of Muay Thai techniques.  After sparring with him a few times, I was shocked to notice a post on Rampage Jackson's Facebook page where he was sharing a video of my sparring partner!

Chase the pain from Kohl Laren on Vimeo.
Little did I know that while I am preparing for UFC 219, Kohl is preparing for his own series of fights, and is getting set to chronicle the journey in a film series entitled Chase The Pain, The story of a young fighter overcoming child abuse through intentional suffering.  The project will send Kohl to Thailand for the first time as he goes to live the life of a Nak Muay in the land of smiles.
Kohl is a hard working dedicated individual who is pursuing his dreams of self discovery through fighting in an effort to find opportunities at a happier and more fulfilled life!  If you would like to support Kohl on his journey, and give a donation to help with the production costs of CHASE THE PAIN, you can donate here.