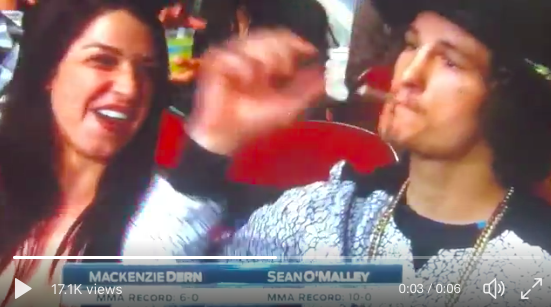 The UFC has a new Marijuana advocate, and his name is Sugar Sean O' Malley, the Montana based fighter who now lives in Arizona and trains out of the MMA Lab, has been red hot with the UFC's marketing team behind him.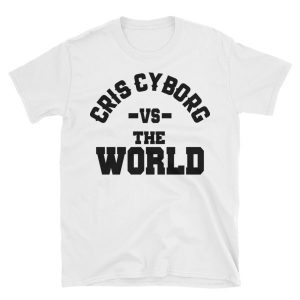 O'Malley last fought at UFC 222 alongside Cris Cyborg, where he was able to pick up a decision win, at his official afterparty O'Malley hosted a 'Weed strain party' where he officially introduced his own strain of Marijuana to the world.
In a copy of Nate Diaz's recent act, O'Malley prepared a marijuana cigarette for the moment the UFC gave him an ON TV cameo for the UFC on Fox 29 event, so that he could pull it out of his pocket and show the world that he was a pro-weed advocate.
BAH GAWD Sean O'Malley channeling his inner Nate Diaz! #UFCGlendale pic.twitter.com/pQ9LJzS3T5

— Mike Solano (@Solano66) April 15, 2018
"Where they sat us was right in the UFC section, so I figured they would [put me on camera]," O'Malley said on the show. "Eventually they come up to us and said, 'Hey, we're going to shoot you guys here in a little bit, we'll let you know'. I was like, 'this is perfect timing.'"
"I kept smiling at Heidi, who had just told us that we're going to get on camera because I knew that she wasn't going to be happy with me, but she wasn't too mad," he added. "She was the one who said, 'Okay, you guys are going to be on camera in 3,2,1,' and I kept smiling at her but she didn't know why, but I think she did then."
O'Malley said he also gave former MMA Lab training partner Mackenzie Dern, a warning, about his plan.
"I told her before; I warned her," he said. "Well, I told her right before and she said, 'Okay'. Mackenzie is cool. She's been training at The MMA Lab for three years, so I've known her for a while."
While Marijuana is becoming more culturally accepted in many places of the USA, the UFC's Pro marijuana stance with it's fighters and the platforms they give them may have a ripple effect in expanding markets that the UFC is looking to establish themselves.  Countries like Brazil, Philippines, China, Japan, have much stricter laws regarding drug use, and with the UFC allowing their athletes to have a free reign to promote their lifestyles, it could make it more difficult for the UFC to expand into those developing markets.