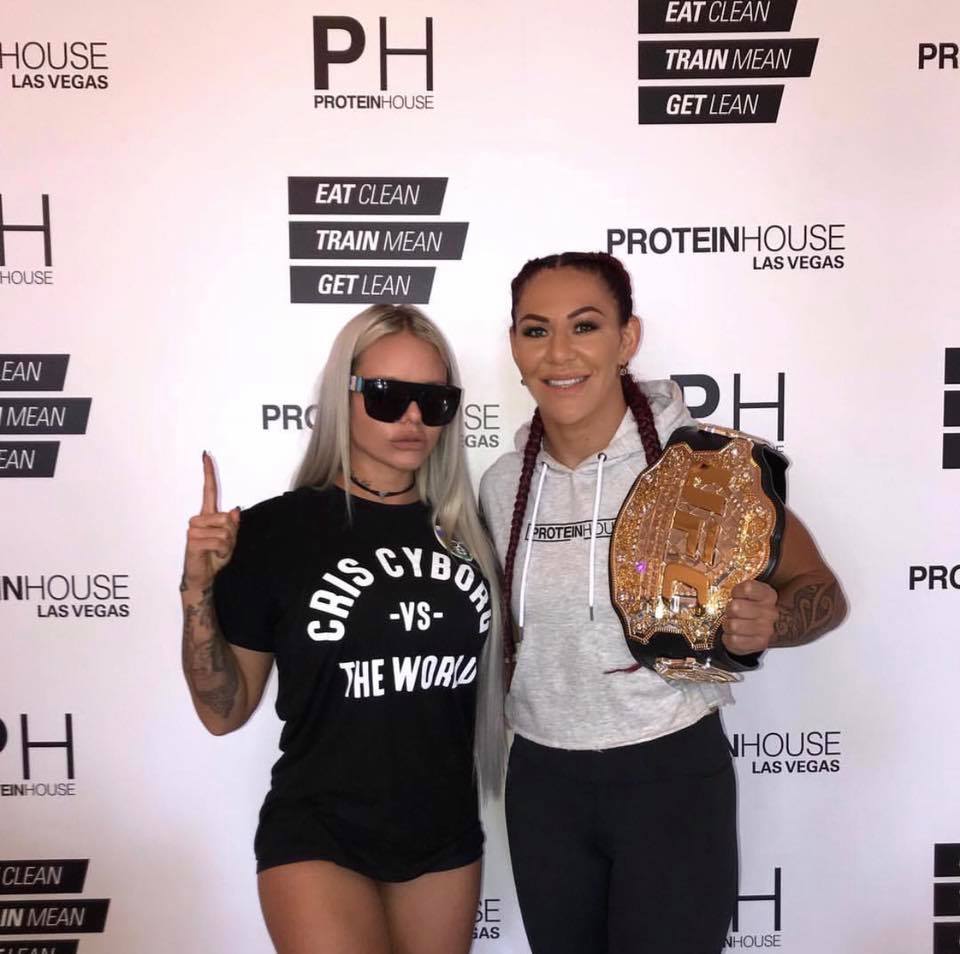 I had so much fun this weekend in Las Vegas working with the Protein House and Larissa Reis, a brazilian fitness model and entrepreneur.  While in Vegas it was an epic Girls Weekend and a chance for us to catch up on all of the changes we have had since our last get together! GIRLS TIME! LOL.
I am excited to hear things are going really well with her, and loved the opportunity to work with her on the upcoming photos for Protein House.  Protein House has such a high standard of healthy and nutritious food with a pedigree for substance and quality.  I love attaching my name and reputation to companies that offer such a quality product and service to the community as it shows exactly what good quality of service can provide for the consumer.
Now with locations in NV, AZ, TX and soon to be CA Protein House has really expanded by being able to maintain that consistent standard of quality and knowledge.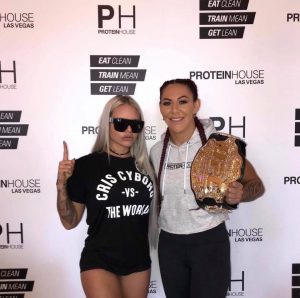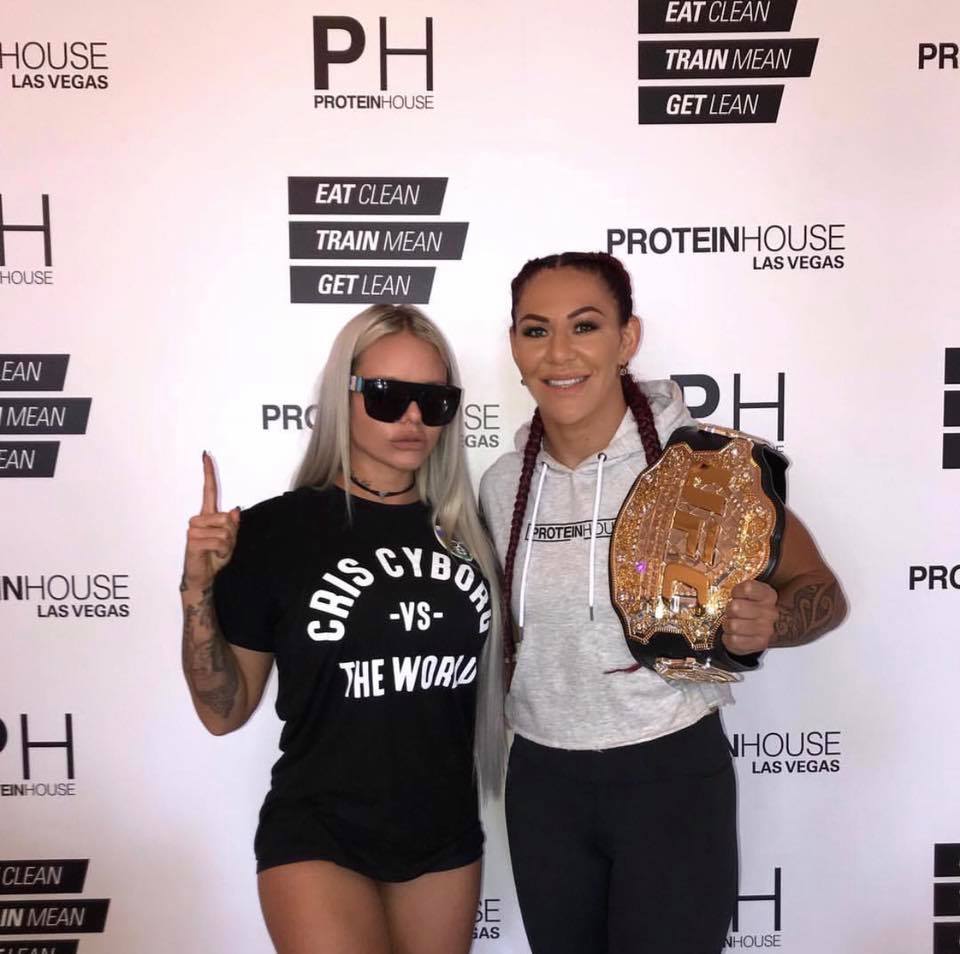 If you are wondering how you can get a CRISCYBORGvsTHEWORLD TShirt, order yours now on AMAZON!!! Once you have your shirt be sure to tag me in your instagram and twitter posts for a chance at having a Retweet and share! I love the support of #CYBORGNATION and can not wait to see all of you in uniform for #UFC219