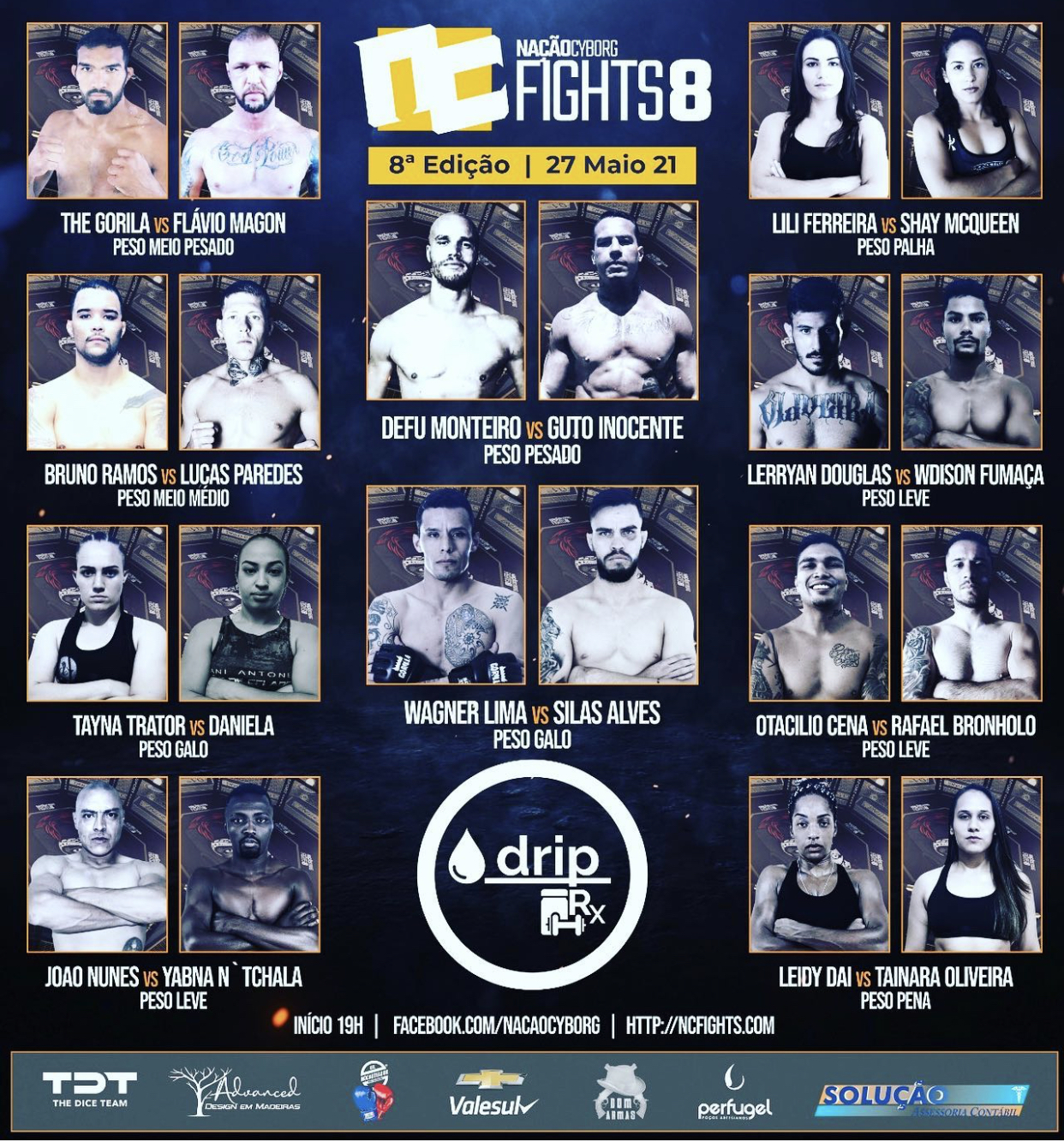 Cris Cyborg fresh off her impressive 5th round KO over #4 ranked Featherweight contender Leslie Smith, has waisted no time getting back in to the ring, so to speak–as she is working in promotion with her brother Rafael Justino to promote the semi final round of the Road to Bellator MMA NCF Bantamweight GrandPrix tonight.  Recognized as the sport of MMA's only Grand Slam Champion–Cris Cyborg has partnered with DRIP RX to present a digital show featuring many of the top young prospects in the sports of Combatives.
Watch as Brazil's top prospects battle their way through a 135lbs Grand Prix tournament for a chance to advance into the finals, and their shot at an International Bellator MMA contract.  Fans of NCF can watch the live stream direct HERE which will start 4pm PST.

If you have not already registered as a member of the official Cyborg Nation online community, be sure to join here! Members receive a 10% discount in the Cyborg Nation store, as well as a technique thursday video each and every week from the champion Cris Cyborg herself.  Members enjoy a monthly private Q&A and an exclusive zoom conversation.  Register for a full year and receive an autographed 8X10 signed and personalized from the champ direct to your house.