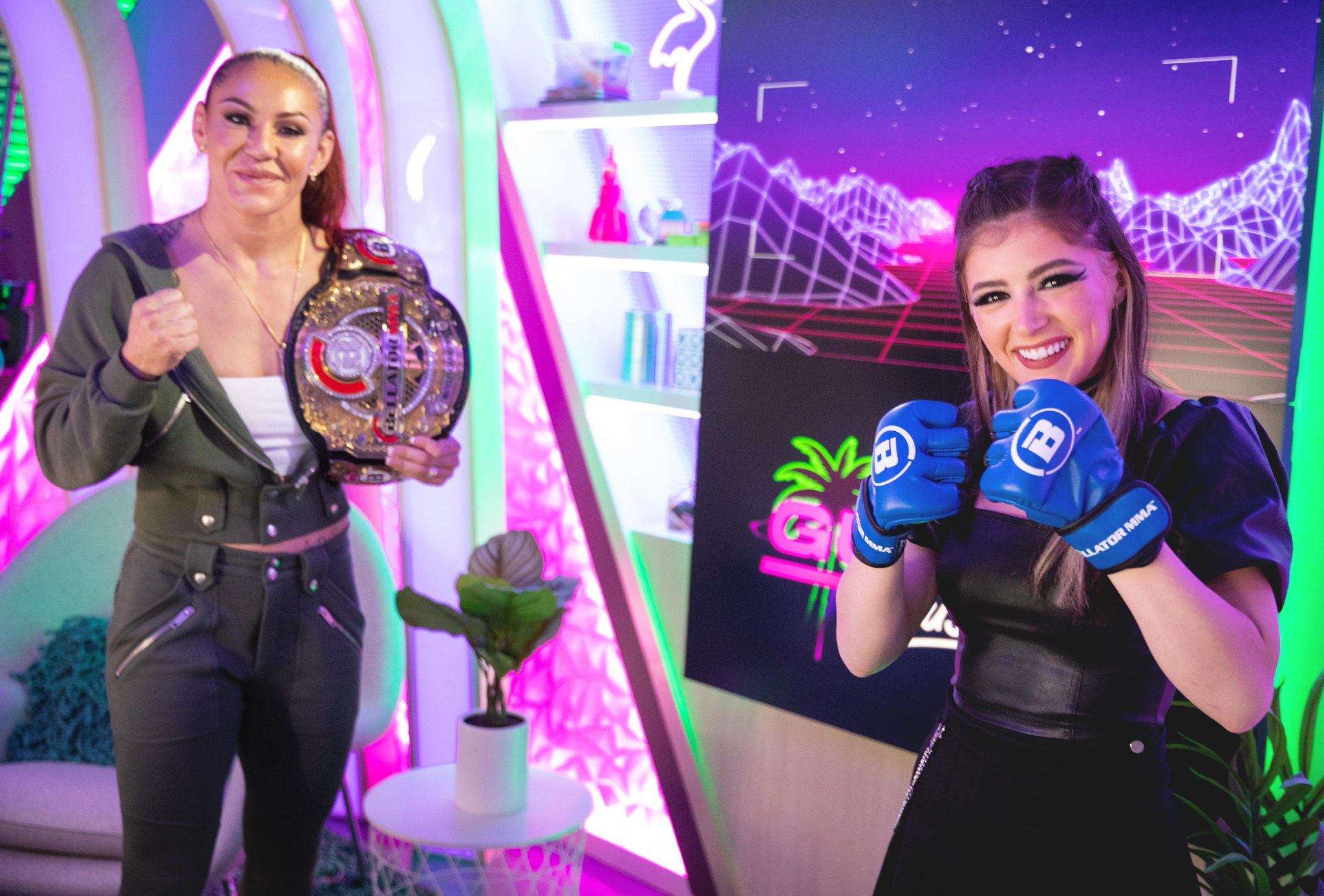 Taking a trip to Guess House with Venn TV, Cris Cyborg got the chance to hang with host and musician Chrissy Costanza to talk about life, animals, and of course gaming!  Venn is a brand new 24/7 TV Network for Gaming and Pop Culture with their shows airing live on Twitch, Youtube, Twitter, FB Gaming and More.
Cyborg had a great experience hanging out with the team at The Guest House and even beat Chrissy Costanza in a couple rounds of TEKKEN in a true Ultimate Fight experience, lol.

Look for Chrissy and Cyborg to team up again in 2021, as the Champ was sure to invite the Musician to her private training facility in Huntington Beach, even giving the host a set of Bellator MMA Championship gloves to keep for their training session! Cyborg is the only champion in the sport of Mixed Martial Arts to win every Championship in a single weight category becoming; Bellator MMA, UFC, Invicta FC, and Strikeforce Champion in the female 145lbs Featherweight division. Special thanks to Jordan Lee, Matthew Long and the rest of the team at Paradigm Sports Management for the opportunity.