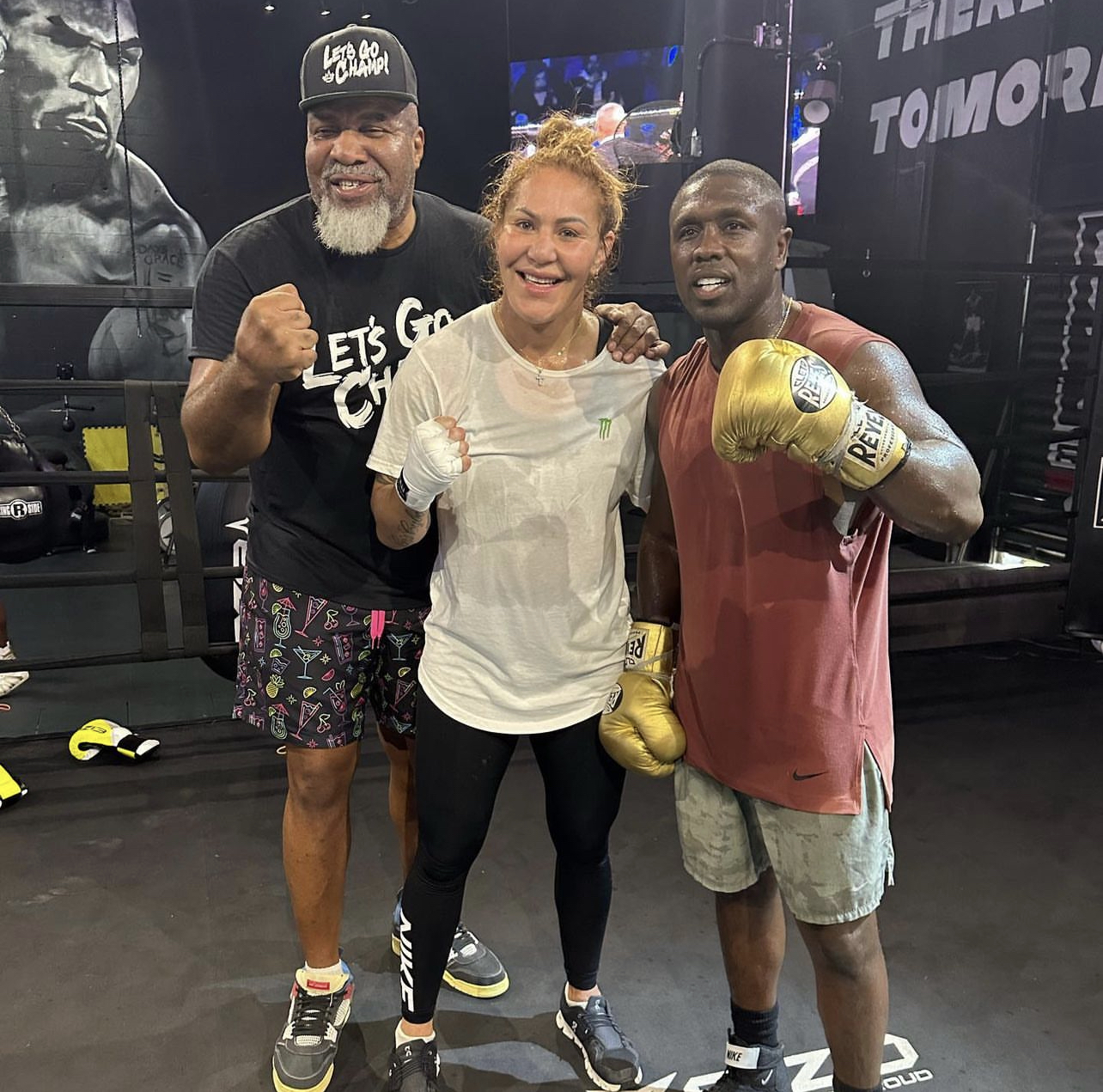 LET'S GO CHAMP!  One of the most infamous catch phrases in all of boxing belongs to Combat Sports Legend Shannon Briggs.  The former 2x World Heavyweight Champion Briggs is known for his punching power with a career 88% of his wins coming by KO and 37 first round knockouts.
Beginning his career under legendary trainer Teddy Atlas Briggs went 25-0 before suffering his first defeat.  Briggs went on to defeat George Foreman which captured him the lineal heavyweight world championship. Capturing the WBO Heavyweight World Championship perhaps Briggs is best known in pop culture for securing a fight with Vitali Klitschko for the WBC World Championship with his 'Let's Go Champ' approach and attempting to face Wladimir Klitschko infamously knocking him into the ocean while he was riding a paddleboard.

With over 60 professional Boxing wins and only 2 defeats Shannon Briggs is one of Boxing's true Heavyweight greats.  Venturing into K-1 in 2004 Briggs KO'd American MMA Champion Tom Erickson with ah huge right hand at 1:03 of the kickboxing match.
Working with Cris Cyborg the champ put her with Boxing World Champion and Olympian Andre Breto as they both spent time working with Cyborg on fighting at distance, and again on fighting at range.  Cyborg had this to say about the training, "Briggs is so knowledgable and showed me several tricks I can instantly input into my game. I'm looking forward to more training trips. LETS GO CHAMP."