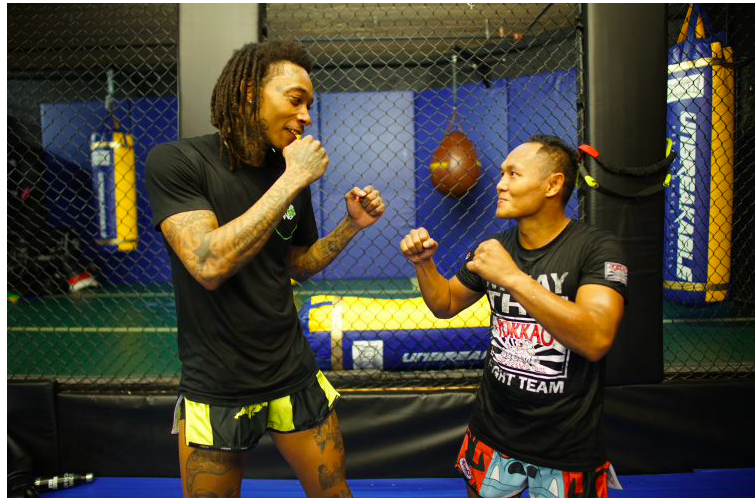 Wiz Khalifa is one of the world's most famous celebrities, with almost 20 million followers on Instagram. An avid Muay Thai and Combat Sports enthusiast Wiz Khalifa who lives in LA recently had an opportunity to have a private Muay Thai lesson with the great Saencha.
Saenchai is considered by many to be the best Muay Thai fighter ever from Thailand. He has won a Lumpinee title in four different weight classes. Now age 37 Saenchai has had over 350 recorded fights with only around 45 losses. In traditional Boxing Saenchai also went 5-0 winning the PABA featherweight title.

Having retired from actively fighting Thai's Saenchai has gone on a world tour fighter larger foreigners winning fights in Japan, China, Russia, England, France, Amsterdam, London, Italy, Spain, and Lebanon since in that period.
known for his timing, speed, and precision, Saenchai has been traveling the world competing and conducting seminars. Wiz Khalifa received a truly remarkable experience getting to take a private Muay Thai lesson from one of the sports living legends. No word as to when Wiz will have his first UFC training session with CYBORG, but hopefully soon.