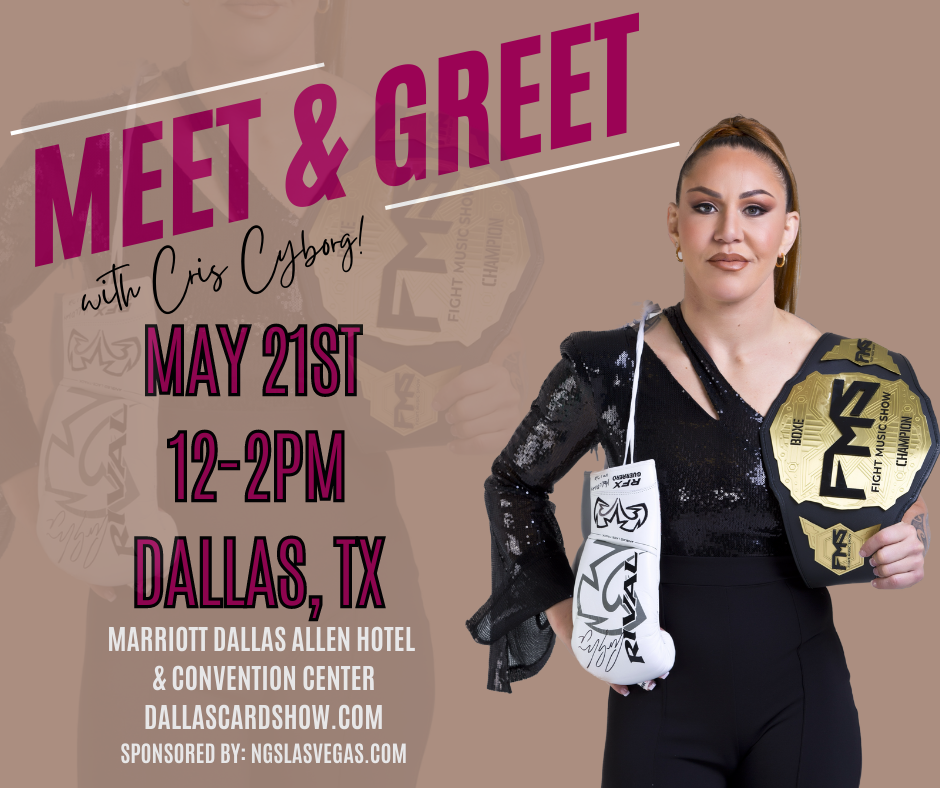 Cris Cyborg returns to Texas!  Fans on Cyborg Nation can meet the only Grand Slam Champion in the sport of Mixed Martial Arts on May 21st at the Dallas Card Show being held inside the Marriott Dallas Allen Hotel from 12-2PM
Cris Cyborg who is a Brazilian Jiu Jitsu Black Belt captured every professional championship in the sport of Mixed Martial Arts.  The Current Bellator MMA Champion has also won belts in the UFC, Invicta FC, and Strikeforce promotions to be recognized as one of the greatest female  fighters in the sport.  Having recently started a career in Professional Boxing Cyborg is undefeated as a 2 sport athlete having already gone 2-0 in Pro Boxing.
Fans who wish to get a picture with Cris Cyborg, receive or Autograph, or those who would just like to share a few words with the champ can gert more information from the  DallasCardShow which is the Nation's largest re-occurring sports and collectible card show featuring All Sports, Non Sports, Autographs, Collectibles, Pokemon, Trade Night, Apparel, Memorabilia, Grading, and more!