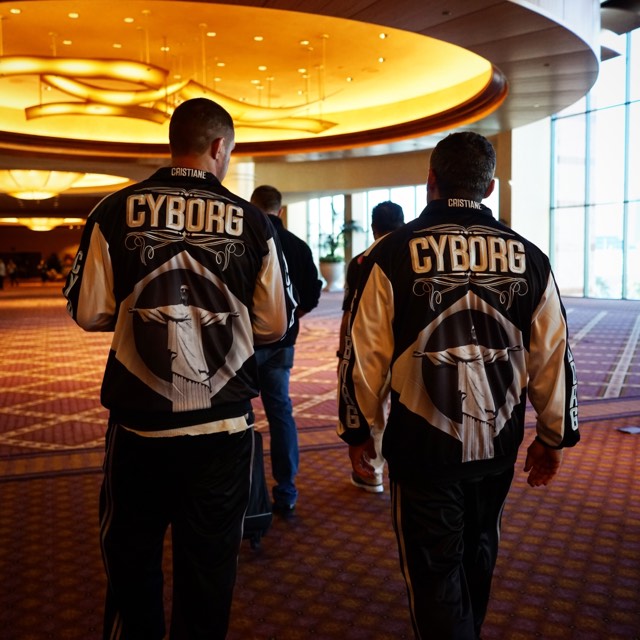 Fight night is coming…very…very…soon.  Today Cyborg and Holly Holm both made the contracted weight of 145lbs.  Cyborg who has been known to have a difficult time cutting weight in the past, went on record as to saying this was her best weight cut in years.  With the elegance of one tweet, Cyborg updated her fans that she had made weight by 7am after a light 30 minute jog on  the treadmill.
Woke up 6:30am and after a 30 minute jog I am on weight! #ufc219 was one of the best weight cuts I've had thanks to coach @ironheart_mma and the use of the better human app for tracking and monitoring!

— #UFC219 #CyborgNation (@criscyborg) December 29, 2017
Holm who regularly competes at 135lbs, also made weight with relative ease making the scale at 144lbs.
Episode 3 of Cyborg Nation continues to give the fans unprecedented access to what is really going on in Las Vegas in the lead up to the UFC 219 New Years Weekend show.
If you still haven't purchased your Pay Per View for Saturday, start to invite the friends and family over and make it a CYBORG NATION Viewing party at your house!  To order the PPV directly to your Cell Phone or Smart Tablet, you can now purchase UFC 219 HERE.
weigh ins for the public will be at the Tmobile Arena starting at 4PM Las Vegas time…if you are in Las Vegas be loud and let everyone know CYBORG NATION is in the HOUSE!!