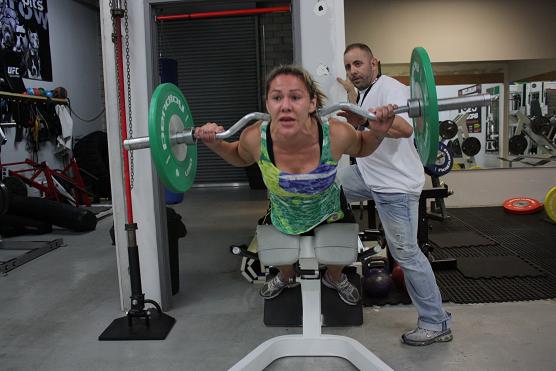 Cris Cyborg first started training strength and conditioning with Rafael Alejarra in San Diego California during her days with Strikeforce, where the two Brazilians both found themselves, however as life would continue for both Alejarra returned to Brazil and Cyborg relocated to Orange County California and the two have not had a chance to train together much until recently.
Rafael Alejarra now running the Overcome academy in Las Vegas and Cris Cyborg have again reunited as training partners as Cyborg looks to increase her strength while maintain her footwork and agility ahead of her next Bellator MMA fight.  A Brazilian Jiu Jitsu Black Belt, Cris Cyborg is an ADCC medalist competing Nogi and has won the IBJJF World Championship twice in the kimono at the purple belt level.
Undefeated for more than 13 years, Cris Cyborg is the sports only Grand Slam Champion a title she has earned by becoming the only athlete male or female to capture championships in every professional promotion to hold their weight category having won the featherweight world championships with Strikeforce, Invicta, UFC, and Bellator MMA. Check out more about overcome academy here.