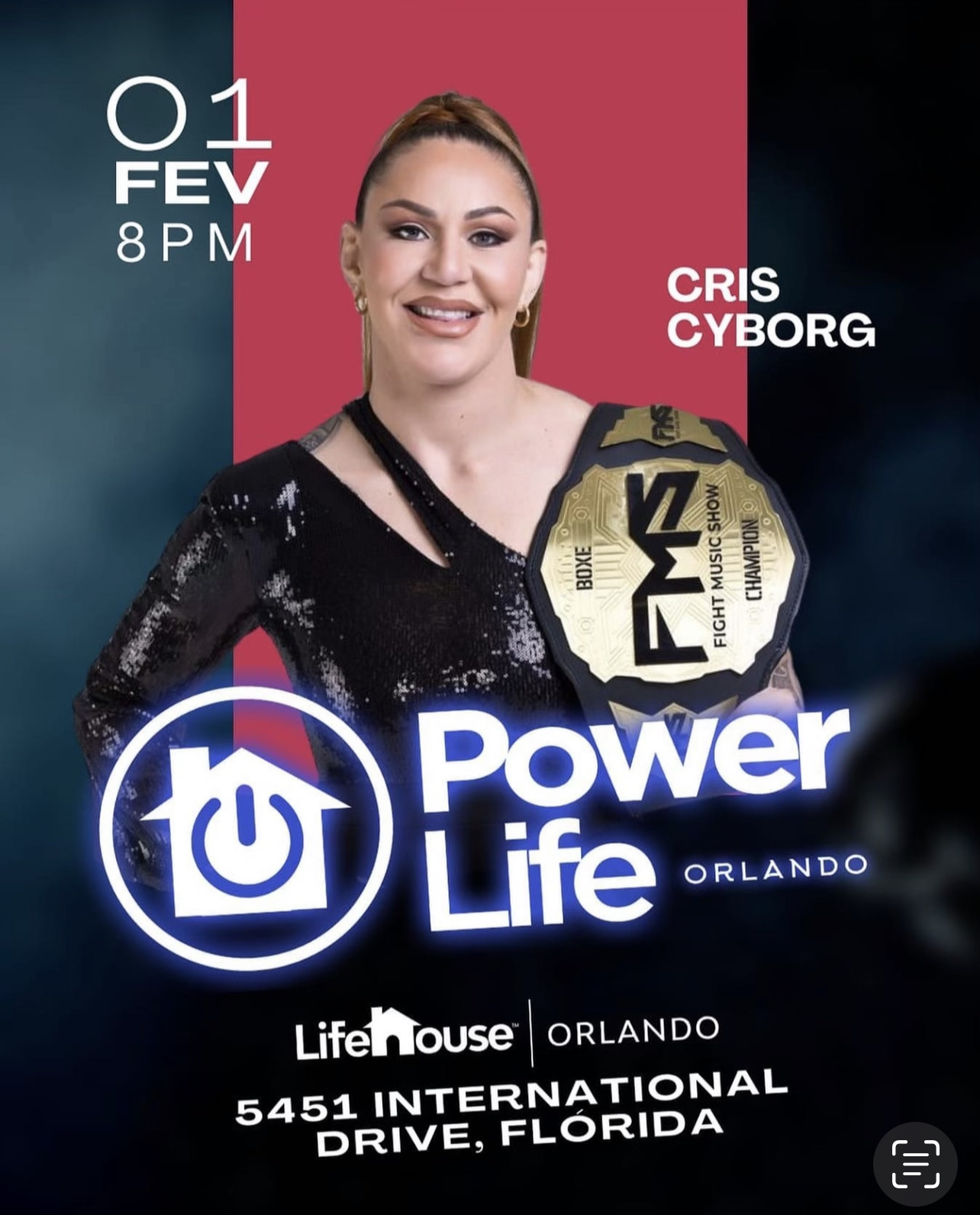 Fans of Cris Cyborg who are located in Florida near Orlando will be excited to find out that this Wednesday night they can meet the Bellator MMA, UFC Champion Cris Cyborg as she will be sharing her living testimony as a Christian at the Power Life Church.
Fans of Cris Cyborg will remember she fought Sinead Kavanagh in Miami Florida at Bellator 271 where she won via KO at 1:32 seconds of the first round.  The fight was the first return to live audience for Cris Cyborg following the bubble experience by Bellator MMA.
Power Life House is located at 5451 International Drive, Orlando Florida.  Cris will be attending the Wednesday night Feb. 1st service starting at 8pm PST.  Fans of Cris Cyborg even if they are new to faith are free to attend the service and are encouraged to come meet Cris Cyborg as she shares her testimony.