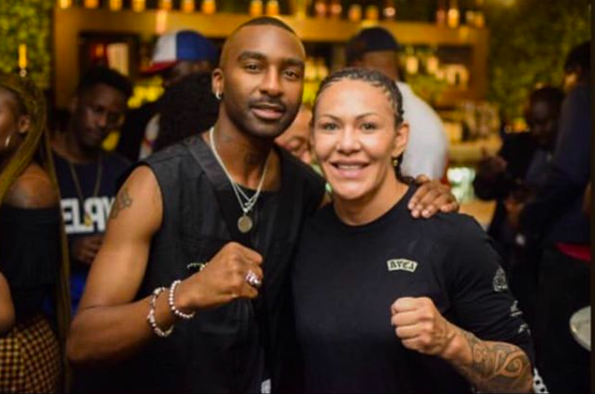 3x MMA Champion Cris Cyborg is currently in Africa filming her 7 part digital series Cyborg Nation Destination: Africa which features her life as she starts training camp for an upcoming fight, and in the season finale highlights a humanitarian project she joins Bellator MMA Star Justin Wren in that will provide for Food, Water, and Land for the Batwa Pygmy tribe.

While out in Jo-Burg Cyborg has had an opportunity to see many of the local sites and sounds that make South Africa one of the most popular tourist destinations in all of Africa. During a night on the Town the 3x MMA Champion got an opportunity to meet one of the most popular coaches of the hit THE VOICE SA reality TV show, Riky Rick.  A hip hop icon from South Africa he first jumped onto the scene with major success with NAFUKWA following it up with other classic sounds like Amantombazane, Boss Zonke, Sidlukotini, and Zulu Girls.
Johannesburg has a sophisticated night life with many of the top artist in the world preforming live concerts both in Joburg and in Cape Town.  While Ed Sheeran was traveling South Africa, Cyborg and UFC fighter Don Madge had an opportunity to catch the show and meet Ed before his appearance.  Watch episode 3 of Cyborg Nation Destination: South Africa below and subscribe to her youtube channel with notifications so you don't miss an episode!