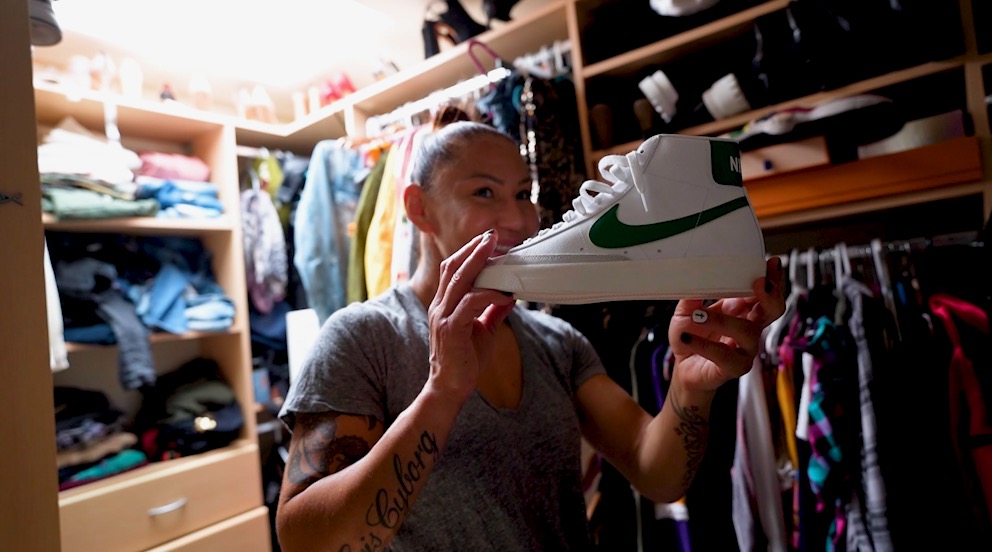 Cris Cyborg returns Friday night live from the Mohegan Sun Casino as the main event of Bellator 259 when she rematches Leslie Smith in defense of her MMA Grand Slam Championship with Bellator MMA live on Showtime.
A Brazilian Jiu Jitsu Black Belt, Cris Cyborg and her team will be releasing 4 episodes of CNFW with a 5th episode coming the week after the fight, giving fans a rare opportunity to experience all the craziness that is fight week.
In episode 1 Cyborg shares her collection of Kicks showing off her shoe collection, while preparing a fresh breakfast with eggs, kale, and spinach from the Cyborg's Zoo, before preparing to travel to Connecticut.  If you do not have Showtime, don't miss your chance to gain access to a trial in time for Cyborg Vs Smith 2 CLICK HERE.  Fans who want to congratulate Cyborg for her hard training camp following her Bellator 259 performance can register for the Cyborg Nation online community, and enjoy an exclusive Meet & Greet starting Friday May 21st at 11PM PST. Register Here. Members of Cyborg Nation online receive a 10% discount in the official online store, and members who register for a full year will receive an autographed photo signed by Cyborg in addition to the WEEKLY Technique Thursday's from the champ.