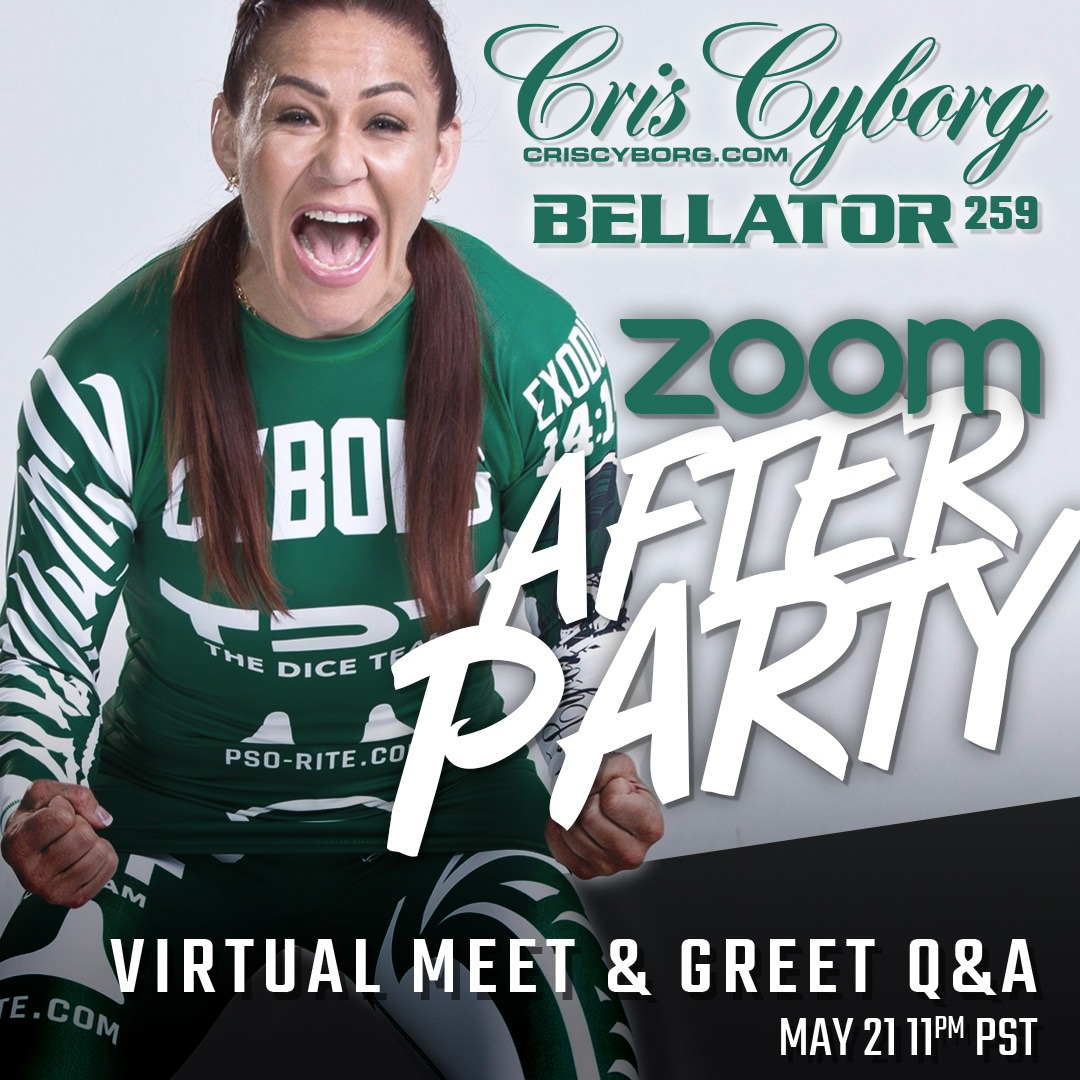 Just because live crowds are not in attendance, doesn't mean you can't show your support for your favorite athlete! Friday May 21st MMA's Only Grand Slam Champion: Cris Cyborg steps back into the cage as the main event of Bellator 259 taking place from the Mohegan Sun Casino to face perennial contender Leslie Smith as Cristiane Justino makes her return to the SHOWTIME NETWORK, the same broadcast partner she defeated Gina Carano to win MMA's first female World Championship.
With no live crowds in attendance at Bellator 259, Team Cyborg has come up with a fun and interactive way to show support for the fans who have been with Cyborg since day 1 and have followed the Champion's career as she has captured Gold in the Strikeforce, Invicta FC, UFC, and now Bellator MMA promotions, making her the only athlete male or female in Mixed Martial Arts competition to win every major world championship in the same weight class, establishing her as the sports only Grand Slam Champion.
To register for the Cyborg Nation Bellator 259 Afterparty, you must be a member of the Cyborg Nation online community, for only $2.99 members enjoy a monthly private Q&A with Cris Cyborg, in addition to weekly Technique Thursday videos, and a discount in the official Cyborg Nation store.
Members who register for an entire year will receive an autographed photo signed by Cris Cyborg thanking them for their continued support. To reserve your spot in the VIP for the official Cris Cyborg Bellator 259 Afterparty:
Immediately following Bellator 259 Cris Cyborg will have medicals, media, and a few other obligations, however we anticipate an 11PM PST arrival from the champion!
If you haven't picked up your latest Cris Cyborg swag, after you register for the Bellator 259 Afterparty and the private Meet and Greet Q & A taking place the night of the fight, be sure to visit the official Cyborg Nation Online Store and take advantage of your discount! Order your favorite swag from Hoodies, Fanny Packs, Skateboards, Autographed Photos, even personalized shoutout videos and more to go with your apparel!  Check out the store HERE.