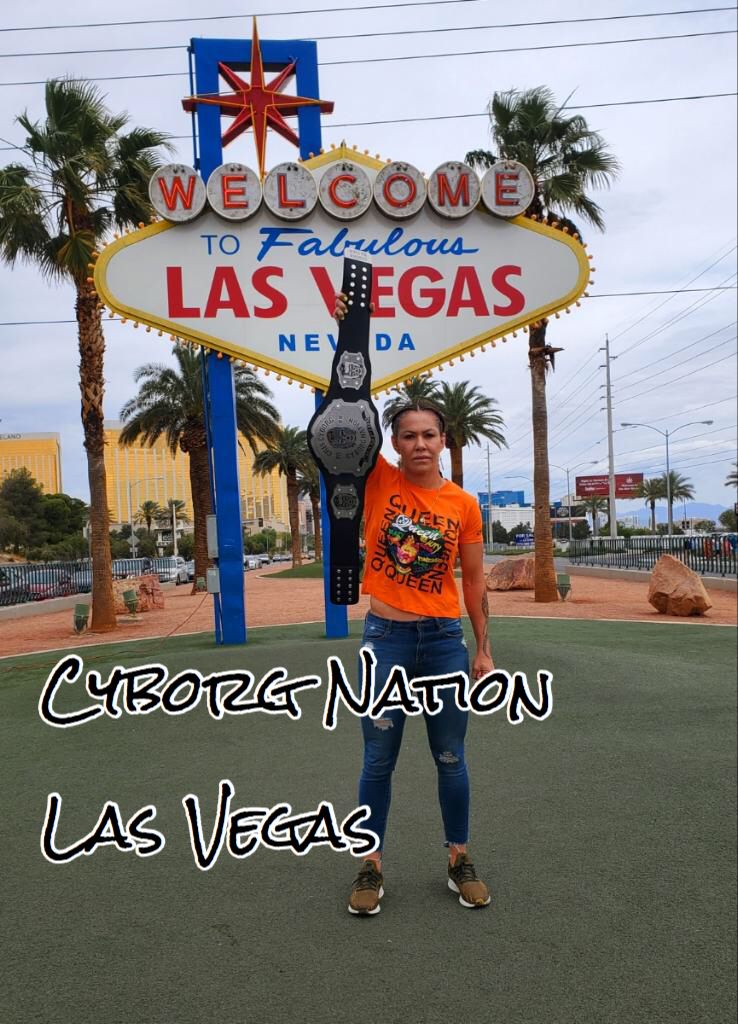 Fans from all over the wrestling world traveled to Las Vegas for Memorial Weekend as Cody Rhodes brought fan All Elite Wrestling from all around the world as the weekend coincided with the second STARRCAST convention.
During the weekend fans got an opportunity meet their favorite wrestling personalities as stars like Cyborg joined other wrestlers including Bret Hart, Booker T, Jimmy Hart, Kenta Kobashi, Mark Henry, Tank Abbott, Ken Shamrock, Arn Anderson, and more
Cyborg who had an opportunity to meet fans and take a picture with them extended her scheduled appearance time an additional hour to ensure all of the fans who had scheduled the appearance through Starrcast where able to get their personalize time with The Cyborg Nation Champ. Thank you to all of the fans who purchased their official Cyborg Nation merchandise during the appearance, as we sold over 100 shirts in just 3 hours!
Madusa (Made in the USA) also known as Alundra Blayze is a pioneer in Combat Sports and Professional Wrestling history.  winning the IWA women's title from Chigusa Nagayo the future An AWA women's Champion, Debrah Ann Miceli became the first foreigner to sign with All Japan Women's Pro-Wrestling.  She went on to join the Dangerous Alliance in the WCW before joining the WWF and becoming a 3x WWF Champion before returning to WCW before eventually being inducted into the WWE hall of fame in 2015. Do you think we could see the legend Madusa make a return to the ring after the challenge offered to Cyborg?!