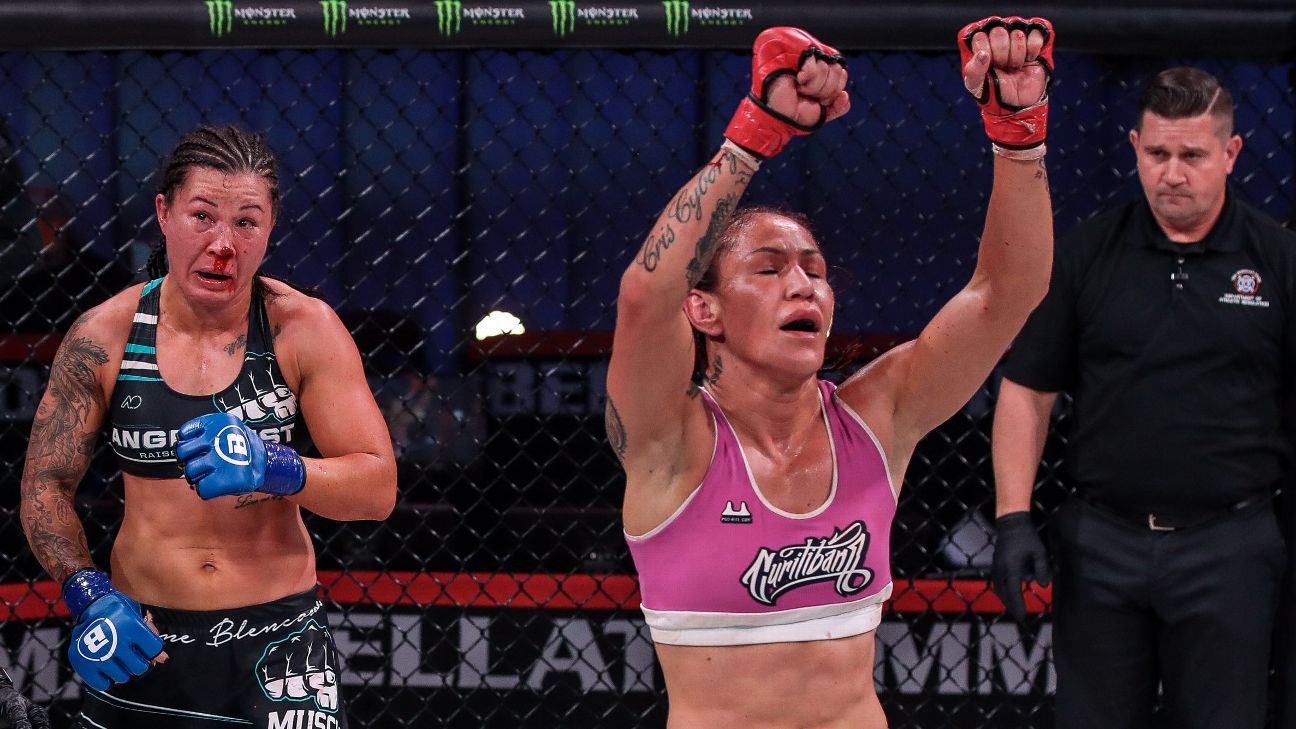 This next event is going to be super exciting with some fun fights, including the rematch of Cyborg against Blencowe! In this event there also going to be happening some great matches before Cyborg vs. Blencowe 2 like the the fight of Velasquez vs. Carmouche.

Cris Cyborg just continues to get better. Proving she is entering into the prime of her career, Cyborg Justino put on one of the most dominant performances of her career after a great night defeating 2x World Boxing Champion and #1 featherweight contender Arlene Blencowe in the 2nd round via RNC submission.  Blencowe who has more fight experience than the Grand Slam Champion came into the fight confident and well prepared with Greg Jackson in her corner along with UFC fighter Tyson Pedro.
Justine Kish is part of the Cyborg Nation family and is a huge part of Cris Cyborg's camp since she has been helping Cris in her last couple of camps and last fights training. Justine is a great fighter and has huge experience with Muay Thai since she had so many fights before. This opportunity should be really good for Kish since she has not fought since the beginning of 2021 and lost against Tracy Cortez by split decision. That was Justine's last fight in the Ultimate Fighting Championship. 
Justine's next fight is going to be in two weeks on February 19th against DeAnna Bennet and it should be a very exciting fight since they both have a unique style of fighting however not many girls in her division have the power, strength, and cardio that she has. Justine is a really high-level Muay Thai fighter with really good punches, kicks, knees, and elbows in her division, however, she lacks some of the jiu-jitsu and wrestling that some of the girls in the division have. Due to all of that, you should be tuned in to her next fights to see what is going to be going on in the division, if she is going to do better than she did on UFC, and how she is now going to be stirring some things up on the Bellator MMA event. 
If you want to know more about the grand slam champion Cris Cyborg, her training, her personal life, fight camps, preparation for fights, Cyborg Nation events, PinkBelts,  Cyborg's pets and more follow her on Instagram, Facebook, Tiktok, her Youtube channels which is Cris cyborg. Make sure to stay tuned in all of their social media to know when news comes out. And if you guys want to know more about the Pinkbelts and the NC Fights or Cyborg Nation events.