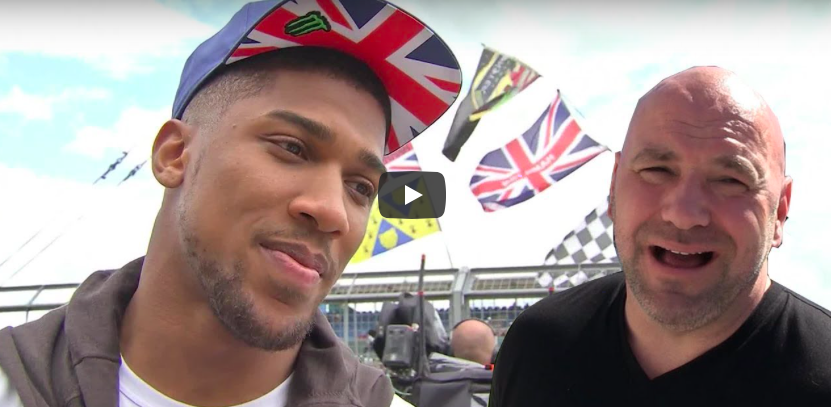 Rumors broke a few days ago that Dana White will be attending Anthony Joshua's next boxing fight in London England at the O2 arena and that Zuffa Boxing is about to get into the game in a BIG BIG Way.  Anthony Joshua is attempting to be the first British Boxer to unify all the major Heavyweight boxing belts since Lennox Lewis has proven to the world how big of a star he is with his ability to sell out the O2 Arena in minutes!
The most anticipated heavyweight fight in a long time is the upcoming Anthony Joshua Vs. Deontay Wilder, both Olympians are undefeated as professionals, and win with heavy strikes.  While Dana White and the UFC have not spoken publicly of the rumors, Anthony Joshua just responded.
"I'm a boxer, I'm not into the UFC, so I don't know what their plans are…100% I'm interested. We can work together. Mine and Eddie's relationship is really good working relationship, and I'm sure Eddie has an interest in working with Dana White. If it's good business, it makes sense."  "We'll listen and 100% if it makes sense, we are all in. I'm happy Dana is coming to the game, I'm hoping he can add some excitement and then we can progress forward, and make good money and make some good fights."
What do you think Cyborg Nation? Are we about to see the Biggest name in Boxing team up with the biggest fight promoter in Combat Sports? Could we be preparing for a Stipe Miocic fight against Anthony Joshua?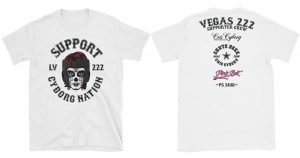 If you are looking to start off the summer right, get started with my functional meal and diet plans.  Working together with the creators of the Better Human App we have developed an easy and convenient shopping list and meal plan that will help you reach your micro and macro intake needs.  To get your hands on the plans, click here!