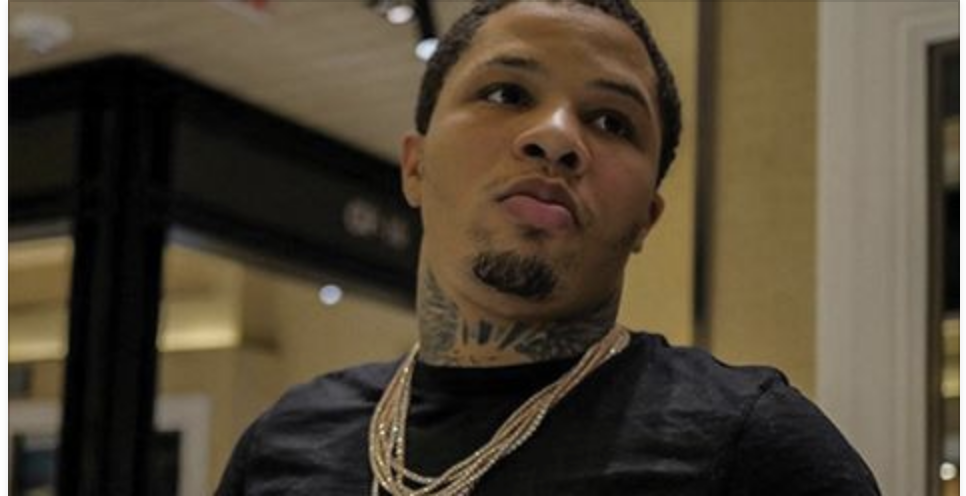 Floyd Mayweather's protege Devonta Davis was born in 1994 and currently ranked as the world's fourth best boxer in the Junior lightweight division according to The Ring Magazine.  Devonta who is next scheduled to fight on April 21st in the Braclays Center in New York against Jesus Cuellar has won 18 of his 19 professional boxing fights by the way of KO or TKO victory.
Posting on his own Twitter account Gervonta said "I think I want to fight in the UFC".  With all of the videos of Floyd Mayweather appearing inside of the cage do you think that maybe Floyd Mayweather is thinking about promoting an event with the UFC?  It appears that the list of boxers who are wanting to challenge themselves in the sport of Mixed Martial Arts is growing slowly.
I think I want to fight in the UFC

— Gervonta Davis (@Gervontaa) March 10, 2018
The Tweet by Gevonta Davis may have been inspired by a recent mention from Sean O' Malley who replied to a tweet that in 3 years he saw himself busting up Gervonta in a superfight taking both the boxer and dana white in his mention.
3-4 years I be knocking ya ass out if you ever try me https://t.co/JXPALATV9y

— Gervonta Davis (@Gervontaa) March 10, 2018
With all of the rumors of ZUFFA starting a boxing promotion, do you think we will see more boxers get started in MMA fights as an opportunity to cross promote to both fan bases? Would you like to see more cross over fights?

For a limited time, try to Eat To Win diet and nutrition plans developed by Cris Cyborg working with the Better Human App to bring flexible reliable eating to all of Cyborg Nation.  Get your Diet Plans HERE!