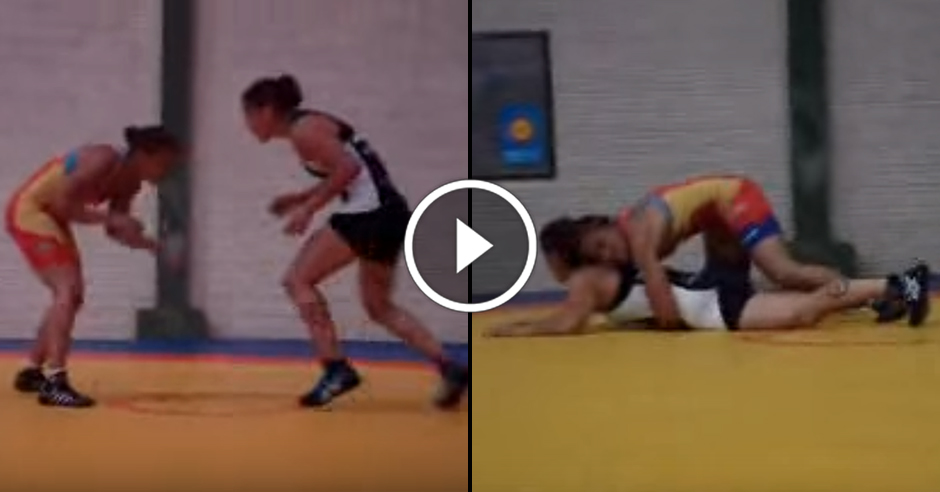 Cris Cyborg might just be the most dangerous female fighter on the planet. A 2x IBJJF World Champion competing in the Kimono, Cyborg has also captured a Bronze medal competing Nogi for the prestigious ADCC submission Wrestling Tournament.  A Chute Boxe Muay Thai Black Belt, Cyborg after going 4-0 in Muay Thai challenged for the Lion Fight World Title which was held by world #1 ranked Muay Thai fighter Jorina Baars.  Known to challenge herself, this flashback video of Cris Cyborg competing in a wrestling tournament from Brazil recently surfaced.
In this video Cris Cyborg defeats Olympic wrestler Aline Ferreira in a wrestling match. Aline Ferreira won a silver medal in the 2014 World Championships at the 75kilo division. She has also won Silver medals in the 2011 and 2017 Pan American wrestling championships.  Could we have seen Cris Cyborg wrestling in the Olympics if she had wanted to?
Fans might never know the answer to that.  Currently scheduled to fight Holly Holm Dec. 30th in Las Vegas as the main event for UFC 219 many fans feel this is going to be the biggest fight between the world's two biggest and most accomplished female combat sports stars in the history of competition.  Will Cris Cyborg the wrestler from Brazil be able to be Holly Holm the american boxer?  What would happen if these two female greats faced each other in a cage for 5 rounds of Mixed Martial Arts action?  After dec. 30th, fans will no longer have to wait for those answers!  If you have not ordered your PPV yet, order it direct to your cell phone…now you can watch UFC 219 where ever you go!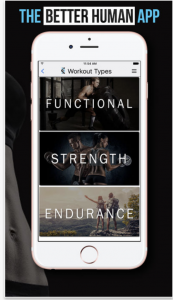 If you haven't started the #CRISCYBORG #FITNESSCHALLENGE yet, you need to join me and Gabi Garcia as we are getting set for your fights!  I have teamed up with the creators of BETTER HUMAN APP to create a CYBORG TAKEOVER where I send you my exact workouts for the lead up to the Holly Holm fight. These will come direct to your phone and you can do them along with me!! The app features a ton of other features, including the PHOTO RECOGNITION feature…literally all I do now when I am logging my micro and macros is take a pic of my food.  Once I have taken a pic of my food (which I do anyways, lol) the app then classifies the food and tracks how many micro/macro's I have eaten. This app is game changing and a BIG reason why I am in such great shape ahead of the fight with Holly Holm.  If you want the Cyborg Workouts, make sure you use the BHA code: CYBORG at registration! CLICK HERE TO GET STARTED
What do you think? Will Cris Cyborg be able to take Holly Holm down at UFC 219 or will she try to strike with Holly Holm?  Cyborg has been rumored to be heading to boxing.  Will we see Cris Cyborg compete as a boxer like she has done in wrestling, bjj, muay thai, outside of her own sport of Mixed Martial Arts? If you have not purchased your tixs for UFC 219 they are currently on sale! Dec. 19th Cyborg will be having a faceoff with Holly Holm outside the staples center in LA, if you can attend please make arrangements.