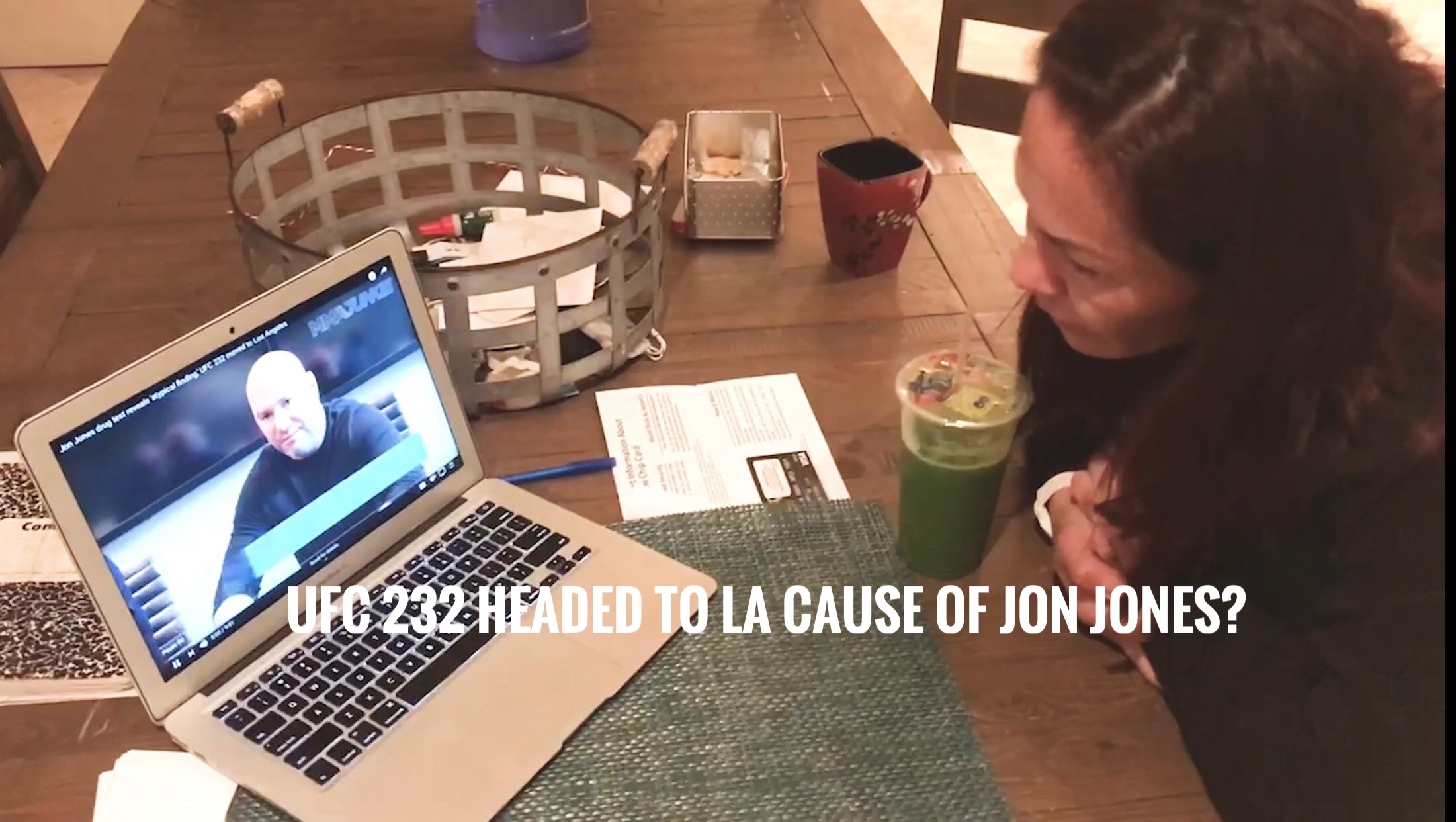 Cris Cyborg's hit digital reality series Cyborg Nation is back for her UFC 232 super fight against Amanda Nunes, which was originally scheduled for Las Vegas, however after an adverse test by Jon Jones and a few meetings by Dana White and his staff the decision was made to move the event from Nevada to California.
Cyborg like the rest of the fight community heard about the venue change over the internet and our cameras were there to capture it in real time.  Watch as Cris Cyborg listens to Dana White explain the USADA and testing situation of Jon Jones and hear her replies after finding out that she would no longer be fighting in Las Vegas.
UFC 232 will now take place in Cyborg's adoptive home of Souther California when this Saturday night the UFC will promote the fights live from The Forum in Inglewood California.  Cyborg the UFC Featherweight champion will face Amanda Nunes in the first ever Champion Vs Champion female fight, watch UFC 232 live on Pay-Per-View this Saturday Dec. 29th. Make sure you order your #CREONTEFREE shirt in our online store with INTERNATIONAL shipping options available.