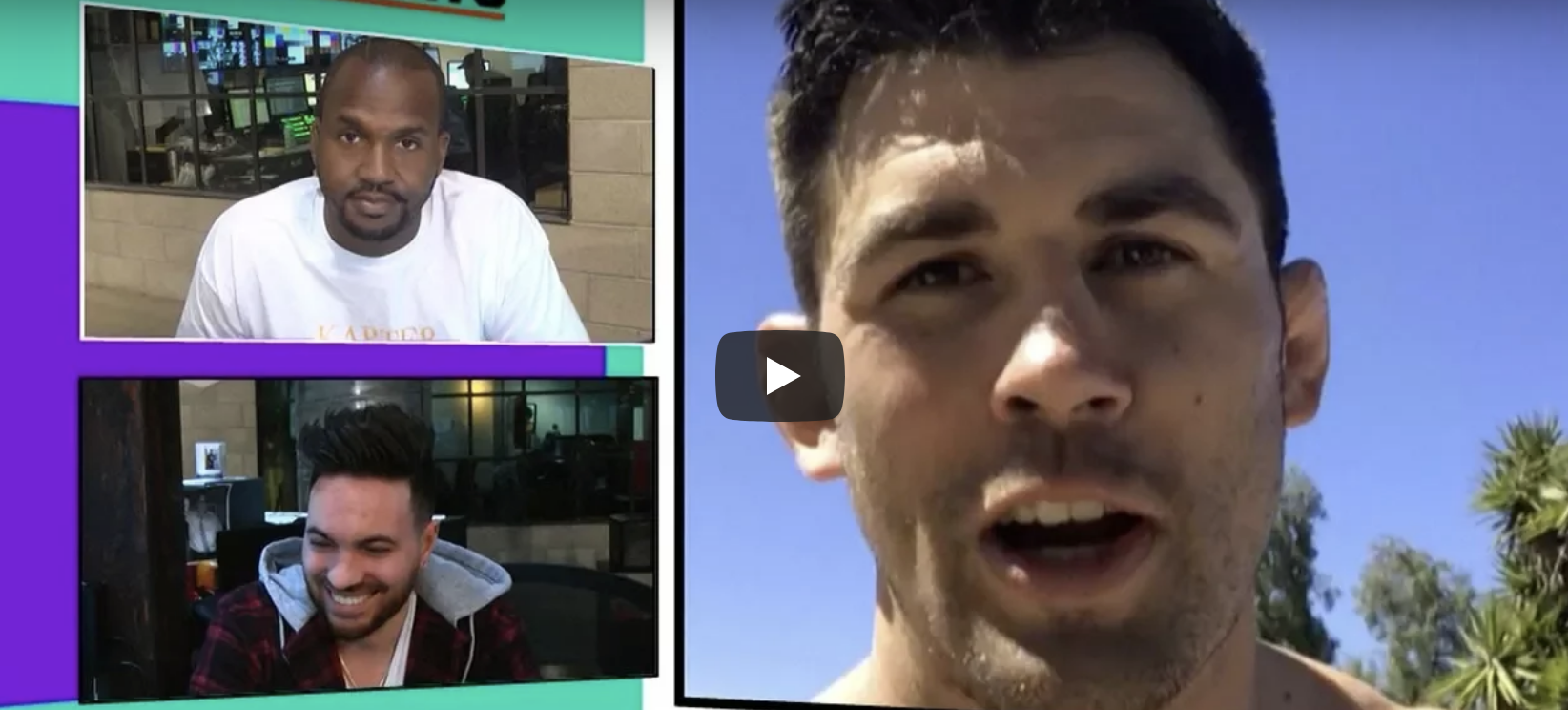 Unbeatable for almost 10 years in the sport of MMA Dominick Cruz has been one of the most dominate champions in the game until his recent 5 round decision loss to Cody Garbrandt at UFC 207.  With wins against Urijah Faber, TJ Dillashaw, Demetrious Johnson, Joseph Benavidez, Charlie Valencia, and Brian Bowles Dominick Cruz beat every top contender his division had to offer.
Speaking to TMZ Dominick Cruz had this to say, "Well let's put it this way…we saw Conor Mcgregor cross over to boxing within six to eight months and face what was said to be the best boxer on earth, yes or no? I would say that if floyd mayweather needs six to eight months to prepare for his first mma fight and he wants to fight one of the best in the world, I could make that with one arm and fight him. and thats just the way it is"
Cruz not only one of the top MMA fighters is one of the best and most experienced color commentator and fight analyst working for FS1 and the Fox Networks.  What do you think of what Dominick Cruz said? Do you think Dominick Cruz could beat Floyd Mayweather if Floyd only had 8 months of mma training before transitioning to the ufc for a fight?

If you are looking to start off the summer right, get started with my functional meal and diet plans.  Working together with the creators of the Better Human App we have developed an easy and convenient shopping list and meal plan that will help you reach your micro and macro intake needs.  To get your hands on the plans, click here!