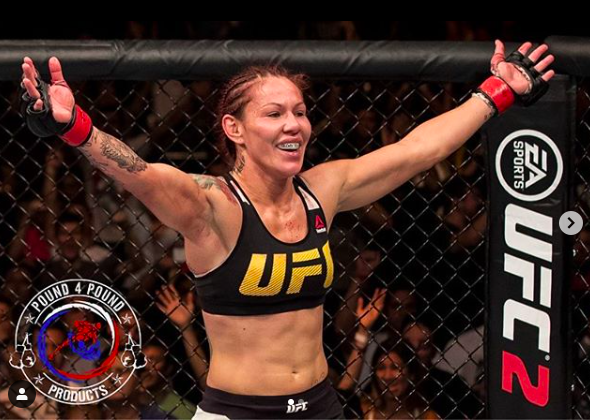 Open enrollment for UFC 240 sponsorship have officially closed, and with that starts the announcements of the Cyborg Nation team for UFC Edmonton taking place July 27th in Canada. Cyborg who has a strict approval process for all new partnerships, looks to form relationships with companies that enforce similar brands and morals of integrity.
Pound 4 Pound products is owned and operated by a USMC Veteran, and through their profits use their initiatives to help raise awareness for veterans and help put an end to veteran suicide. Partnering up with Team Cyborg Pound 4 Pound products will continue to expand their outreach and help inspire other initiatives creating community change.
A portion of all purchases from Pound 4 Pound are donated to veteran non-profit organizations (We Defy Foundation; Veteran Community Project; and Heroic Hearts Project). This Forth of July as you look to celebrate American Independence Day check out Pound 4 Pound and STAY IN THE FIGHT!