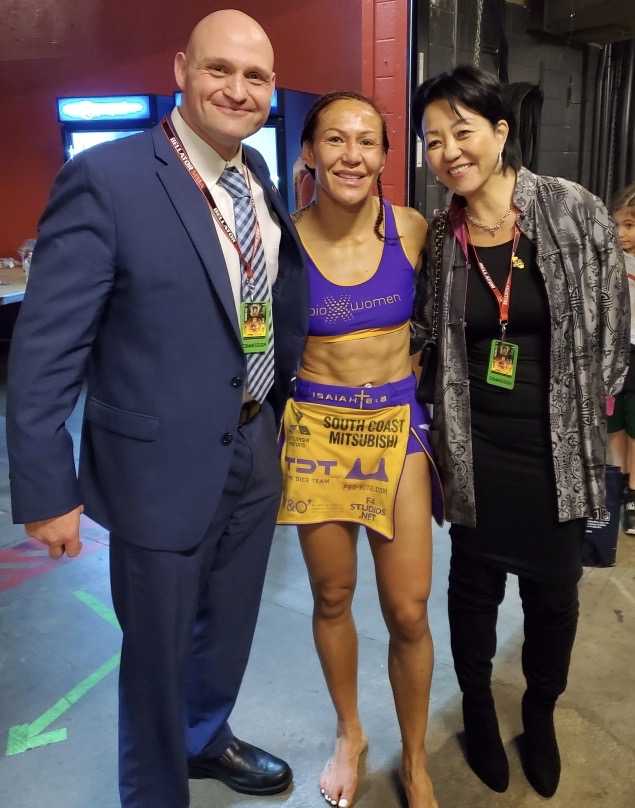 Saturday night Cris Cyborg put a 4th world title on her resume, making her the only Grand Slam Champion in the history of the sport of MMA capturing literally every single prominently recognized World Championship in the female Featherweight division during the entirety of her career.
Cyborg who infamously suffered through two extreme weight cuts in order to make a 140lbs super fight for the UFC organization twice during her career-at a time she was the World Champion at 145lbs has largely been accused of being the bigger fighter against most of her opponents.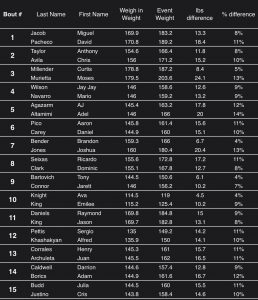 At Bellator 238 fight night records show Cris Cyborg was actually the smaller fighter entering the ring at 158.4 lbs while the Champion Julia Budd entered the cage at 160lbs even for their Featherweight fight.  After having stepped on the scale Friday at 145lbs, the added weight of 14.6lbs kept Cris within the CSAC guidelines of 10% currently being supported by Athletic Director Andy Foster.
Cris Cyborg who looked to be in a career best conditioning landed a combination with lightning quick hand speed that included knees, elbows, kicks, and punches to the head and body before Budd crumbled from a liver shot had this to say about her Bellator 238 weight, "As you get older you realize those extreme weight cuts are not good on your health and you start to make life changes to create longevity in the sport.  I have been a champion 15 years because I have always taken care of my body. Working with many of the sports top nutritionist I have slowly gotten my body to a point in my career where I am Healthy and the strongest, fastest at 145lbs–that I have ever been as a fighter."