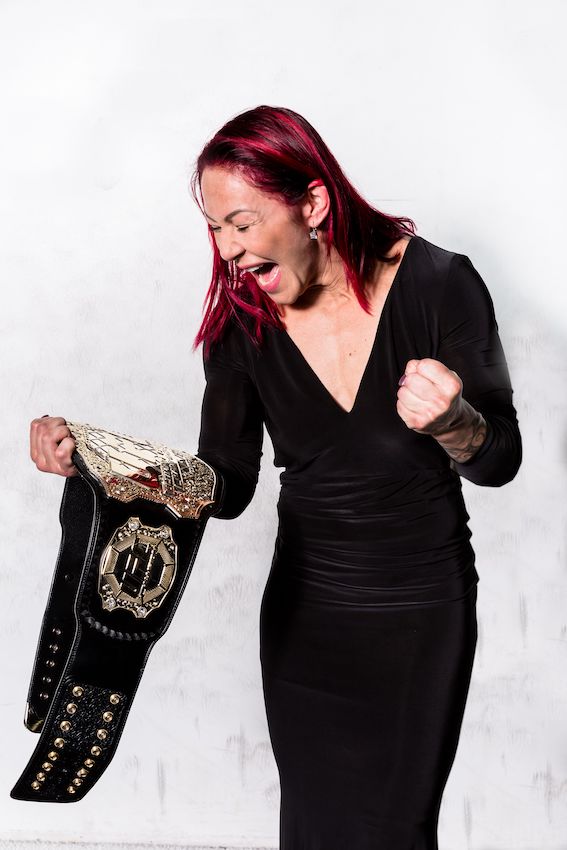 Cris Cyborg is the only fighter, male or female–to win every major promotional world championship in the same weight category.  A natural featherweight at 145lbs, Cris Cyborg rose to stardom as the first female main event when she fought Gina Carano as the main event on CBS with Strikeforce–a promotion where she would eventually own the 145lbs female division before it's eventual sale to Zuffa and Cyborg's departure for Invicta FC–the premier MMA organization for female fighters at the time. With a nearly 13 year unbeaten period, Cyborg was eventually offered 2 fights in the UFC at a very difficult 140lbs–taking away her ability to compete in the weight class she was recognized as World Champion of despite her fighting twice in Brazil in front of sold out crowds.
Eventually capturing the UFC Featherweight Championship, Cris Cyborg went on to defeat Julia Budd earlier this year to be the only recognized Grand Slam Champion in the sport of Mixed Martial Arts.  Despite a loss to Amanda Nunes, Cyborg went on to defeat #1 contender Felicia Spencer completing the final fight on her UFC contract, before signing with Bellator MMA as a Free Agent.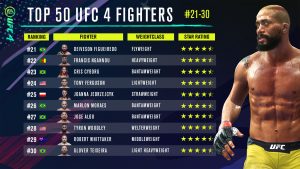 In the most recent upload of the UFC video game, Cris Cyborg is featured as a Bantamweight fighter–despite the fact she has never competed in that weight category and is the most successful Featherweight in the history of the sport of Mixed Martial Arts. Cyborg had this to say about her appearance in the game, "For me this was very cool, I was very happy to be (ranked)top 25 fighter of there. It is nice for my fans. It doesn't matter where I am at, I have one base (fanbase) with a lot of guys and girls who like me. The only thing that upset me a little bit was that they put me at 135lbs, and they didn't put me in my division."
Cyborg went on to tell her fans "The cool thing is that the fans can be the promoter, they can make the Amanda Nunes Vs Cyborg number 2"–telling her fans that if they play that fight to tag her and she would share their content.  Will fans eventually get to see the Cyborg Vs Nunes rematch?  In boxing fans are given Champion Vs. Champion fights all of the time, Bellator MMA has sent their Champions to Japan to compete for Rizin FF, would Dana White be willing to send Amanda Nunes into a fight against a Champion not under a long term contract to the promotion? Regardless of those answers, thanks to the newest UFC 4 game fans are able to play matchmaker without politics to include all time stars like Cris Cyborg, Ronda Rousey, Miesha Tate, as they enjoy their favorite gaming experience thanks to EA Sports available on Playstation, Xbox.