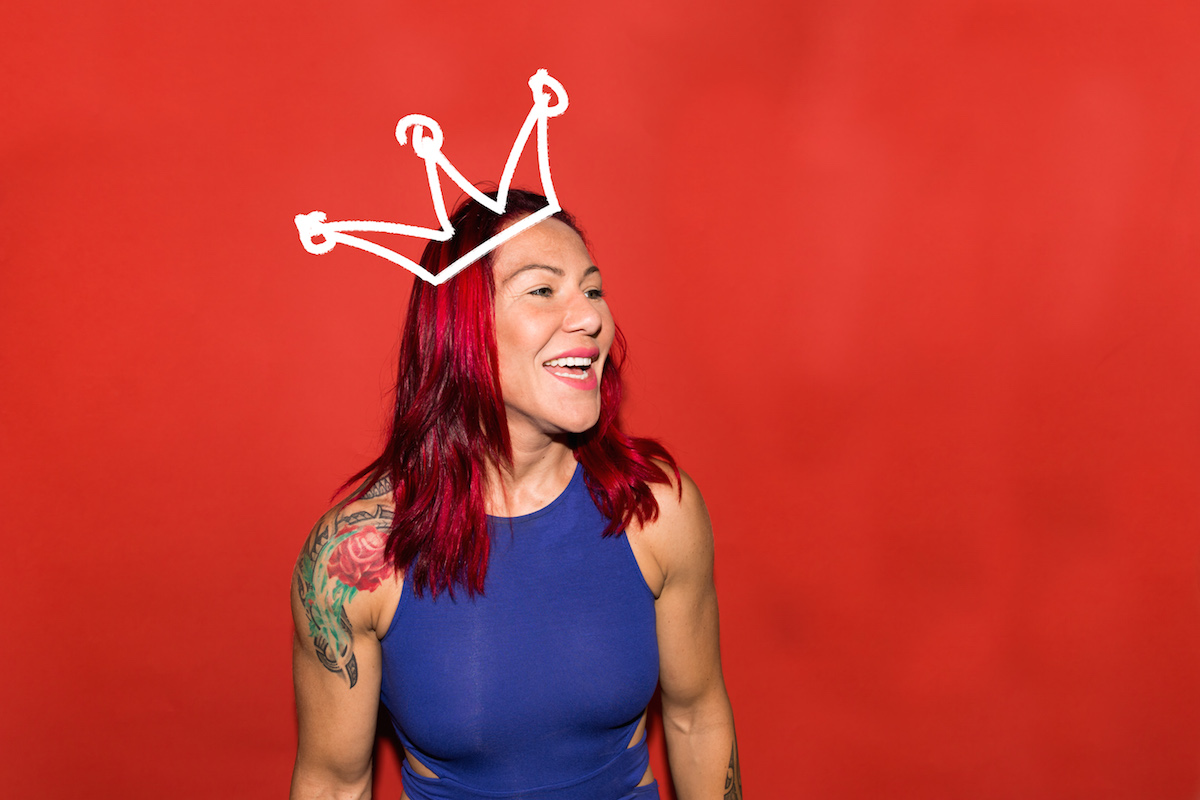 Photo: Ryan Loco
Ahead of Cris Cyborg's upcoming fight Jan 25th against Julia Budd for the Bellator MMA Featherweight World Championship, we are taking a look back at 5 important career victories in Cyborg's career and her impressive ability to overcome pressure and maintain victory for an incredible 13 year unbeaten period before coming back with an impressive victory in her last performance.
5) Shayna Baszler July 28th, 2008 Elite XC Unfinished Business. 2.6 million viewers tuned in to the Elite XC event which featured a main event of Robbie Lawler V Scott Smith as well as Nick Diaz, and Jake Shields on a CBS broadcasted event.  Cyborg who was 4-1 at the time and making her debut on American Television.  Long before Shayna Baszler was NXT Wrestler of The Year, she was considered a top 3 fighter in the world with her only defeats coming to WMMA greats Amanda Buckner, Tara LaRosa, and Kelly Kobold. Victories over  Julie Kedzie, Roxanne Modafferi and Jennifer Tate, Baszler was a proven fighter with wins over future UFC title contenders already on her resume.  Cyborg dominated the striking, securing a victory but only after having had the fight restarted following her accidentally thinking the bout had been stopped and celebrating on top of the cage before returning off the fence to eventually earn the TKO victory.

4) Gina Carano Aug. 15, 2009 STRIKEFORCE was the first major promotional championship to be headlined by two female fighters on national television as Carano and Cyborg would fight for the undisputed featherweight World Championship.The event peaked with 856,000 during the main event setting a new MMA ratings record for Showtime, eclipsing a card headlined with Kimbo Slice and Tank Abbott, which averaged 522,000 viewers. Carano 7-0 at the time suffered her first career defeat in an exciting back and forth fight as Cyborg picked up the TKO win with 1 second remaining in the first round.
3) Marloes Coenen 2 July 2013, Invicta FC 6 took place following a huge first round victory over #1 rated Australian Fiona Muxlow and featured Cyborg in the first rematch of her career as she would be facing a prime Marloes Coenen for a second time after having earned a victory over her in defense of her Strikeforce World Title in 2010. Coenen after losing a world title fight to Meisha Tate at 135, returned to Featherweight for two victories earning her an opportunity at the Inaugural Invicta FC Title on a card which featured other WMMA icons like; Ayaka Hamasaki, Claudia Gadelha, Sarah, Alelio, Leslie Smith, Jennifer Maia, Rose Namajunas, Tecia Torres, Miriam Nakamoto, Duda Yankovich, Mizuki Inoue, Jessica Penne and Joanne Calderwood.
2) Leslie Smith May 14th 2016, UFC 198.  Cyborg made history May 14th, becoming the first World Champion in the sport of MMA to be recognized as a World Champion in their weight category and compete down in weight.  Before Henry Cejudo went and captured the 125lbs world championship while holding the 135lbs championship no other world champion had ever gone down in weight while holding a world championship at their weight class.  Cyborg the universal #1 female fighter in the world at 145lbs and the Invicta FC Featherweight Champion was forced down to 140lbs to compete in a catchweight against perennial top 10 bantamweight Leslie Smith in a bout that went on to be featured in Cyborg's hometown of Curitiba in front of the third largest attended UFC of 45,207 fans.
1) Felicia Spencer July 27th, 2019 UFC 240. In fighting they say you are only as good as your last fight.  UFC 240 featured a returning Cyborg who was handling her first return after a first round loss to Amanda Nunes at UFC 232, an event that had been rescheduled days prior to taking place in Las Vegas to Cyborg's home town of Los Angeles California. Unable to secure a rematch against Nunes for UFC 240 despite rumors, Cyborg was forced into fighting the #1 contender in Felicia Spencer who at only 29 years of age is a Brazilian Jiu Jitsu Black Belt who after winning the Invicta FC Featherweight Championship against Pam Sorenson went on to defeat former Invicta FC Featherweight Champion Megan Anderson in her UFC Debut entering into the fight against Cyborg at a perfect 7-0 and the #1 contender to a title shot. Cyborg would suffer a dramatic cut to her forehead early in the fight, before going on to set a strike differential record of nearly 5 significant strikes landing to every 1 significant strike landing from Spencer in a dominate 3 round decision that featured Cyborg getting stronger and more dominate the longer the fight continued.
Cyborg's next fight will be in 20 days as Cris Cyborg faces Julia Budd in her attempt to become the only Grand Slam Champion in the sport of Mixed Martial Arts with a world championship fight in Bellator MMA and an opportunity to capture every major world title int he female 145lbs featherweight category. Get your tickets now, and get into the official Cyborg Nation fan section by using code: CYBORG at checkout.