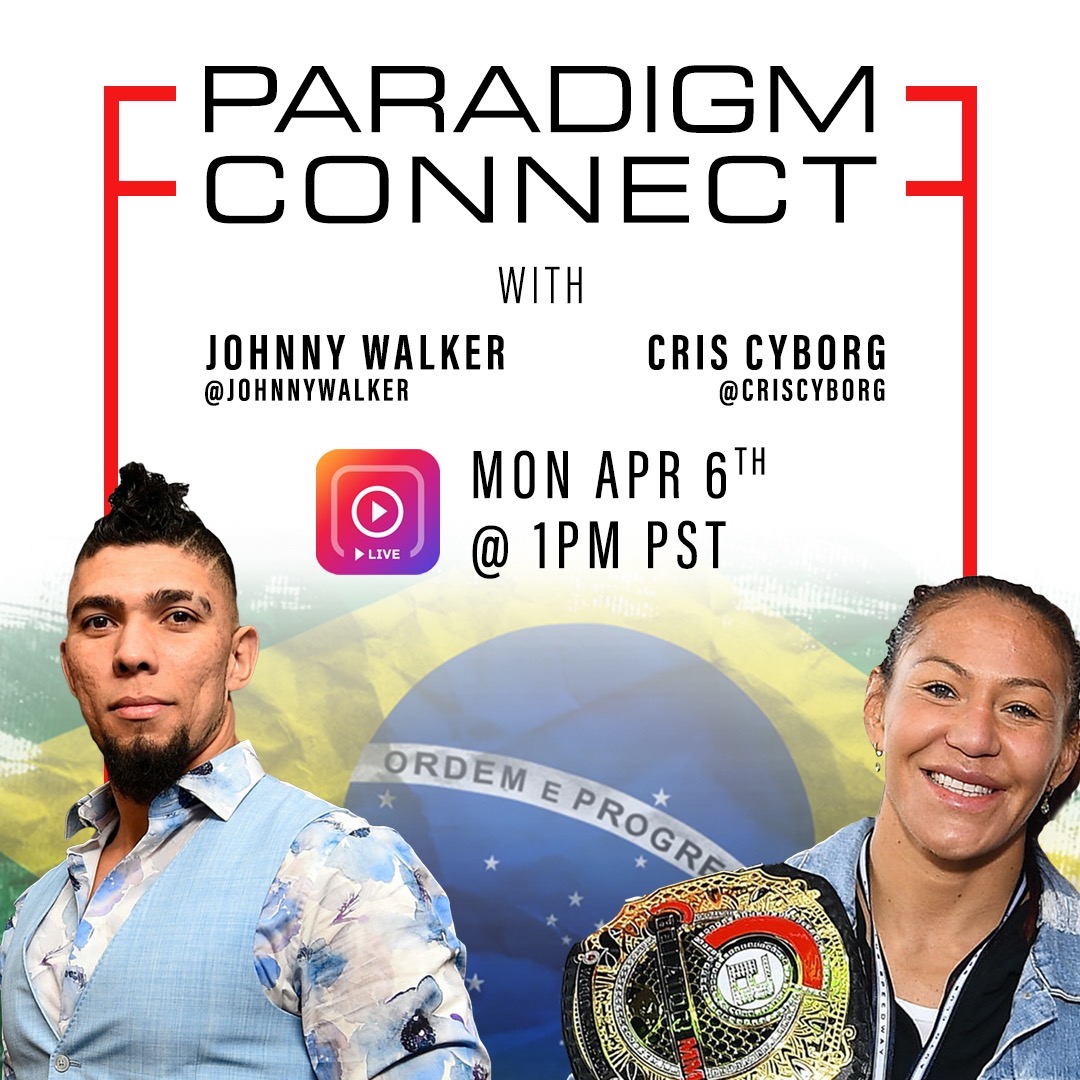 Quarantine, social distancing, at home…that means one thing…we ALL NEED more entertainment.  Looking to deliver more content to her fans during this At Home period, Cris Cyborg has partnered with Paradigm Sports Management to bring a new digital series called 'Paradigm Connect' where Cyborg and other Paradigm Sports Management clients will have an opportunity to interact on Instagram Live covering a series of current topics and answering general questions from the viewers.
The inaugural broadcast will be tomorrow April 6th at 1pm PST, fans wanting to tune into the broadcast and watch Bellator MMA Champion discuss a range of topics with UFC superstar Johnny Walker should subscribe to both Cris Cyborg and Johnny Walker on Instagram to ensure they get notifications of the live chat.
Paradigm MMA Management is an industry leader in mixed martial arts management. They offer clients a full range of services, including lucrative fighting opportunities, sponsorships, commission compliance, career guidance and much more. At Paradigm, their policy is "our fighters should focus on winning fights while we handle everything else".
Through Paradigm's experience in representing top level professional athletes in the NFL, MLB and MLS, they are able to provide services that most MMA firms lack. Paradigm understand each fighter has individual needs and wants and we use a holistic marketing approach to build each fighter's brand to match their personality and provide them with the best opportunities during and after their fight careers.