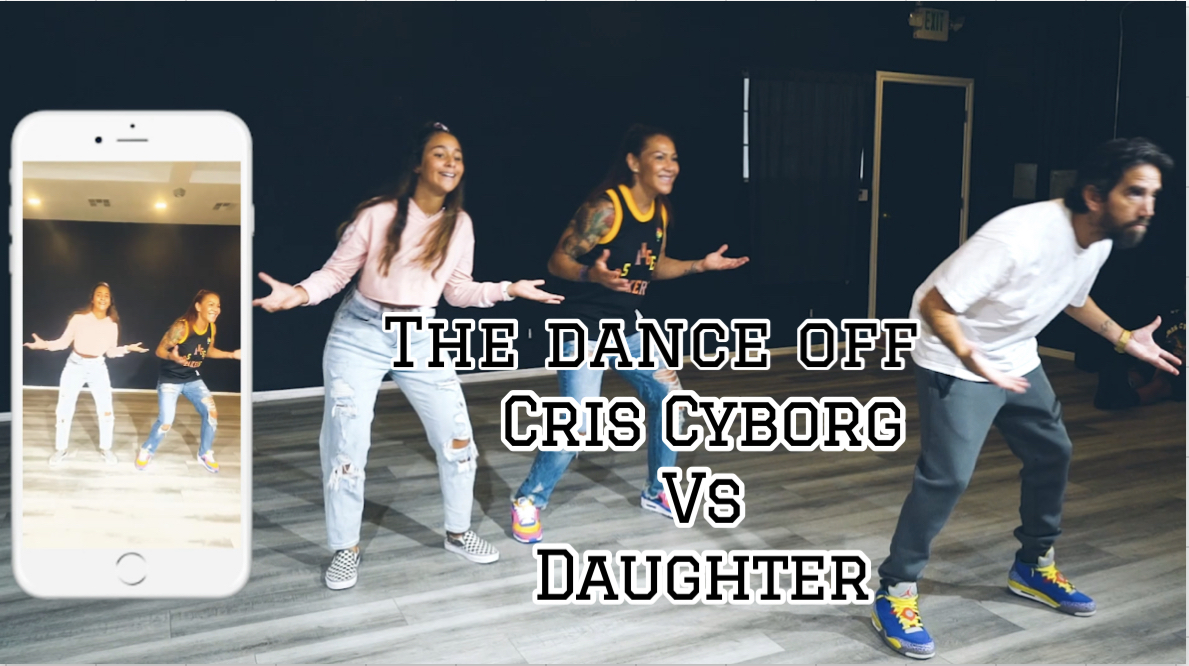 She might have spent 13 years undefeated, and she is the only Grand Slam Champion in the sport of Mixed Martial Arts–but even Cris Cyborg can't escape the social media dance craze that has led Instagram to create the music/dance sharing update "Reel" which is the answer to TikTok.  Heading to NoHo California to train at The Hub with famed Justin Timberlake coreographer Marty Kudelka, Tik Tok influencer David Moore TV and Bboy legend K-Mel with her 15 year old Daughter, Cyborg spent the afternoon creating digital content for Instagram's newest update instagram reels.
Cyborg who is currently in training camp for her Bellator MMA return, has used dance training to supplement her martial arts training in the past, recently discussing her history with Dance training with James Lynch on #TheCatchUp the weekly Youtube Interview series with top Canadian MMA reporter James Lynch and Cris Cyborg.  Be sure to subscribe to Cyborg's official verified Youtube channel so you don't miss any of the content!
Following an intense Dis-Dance session between BBoy Legend KMel and MMA Grand Slam Champion Cris Cyborg, she headed back to Huntington Beach to train with 2x Coach of the year winner Rafael Cordeiro at the King's MMA training facility close to Cyborg's home. Cyborg a BJJ Brown Belt and 2x IBJJF World Champion will be preparing for her upcoming Bellator MMA with Master Cordeiro, one of her original instructors at Chute Boxe academy in Curitiba Brazil.