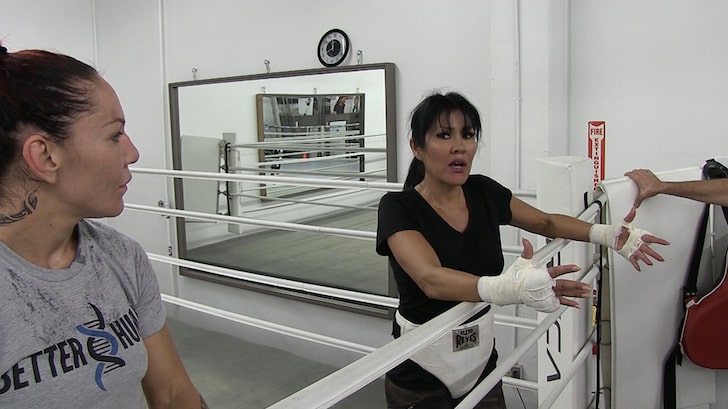 Cris Cyborg's legendary Women's Empowerment weekend 'Pink Belt Fitness' is back with a Valentine's Weekend edition in Huntington Beach California.  The Feb. 15-16th retreat will be the only overnight camp of 2020 and registration is already near capacity! Those looking to register for this once in a life time event should do so, soon as the event is expected to reach capacity and registration will close once that has happened.
Pink Belt Fitness is a fun weekend were women of all ages (18-65+) come together to share martial arts, for fitness, self defense, and fun in a safe and supportive environment.  Girls will spend 2 days training in a variety of martial arts and fitness classes, enjoying games and prizes to ensure the weekend will be one to remember.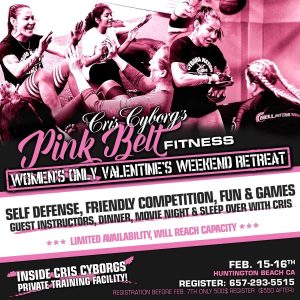 Feb. 15th Check in will begin at 9am before the small group classes led by Cris Cyborg and her friends begin. We are excited to announce that at this next Pink Belt Fitness retreat we will have 3x Boxing World Champion and MMA veteran Mia St. John as a guest Cardio Boxing instructor.  This will be a great opportunity to meet a true legend in female combat sports, and spend the day with Cris Cyborg sharing in community with other women.  To register call 657-293-5515
Get your Official #TEAMCYBORG & #CYBORGNATION Gear & Merchendise here!