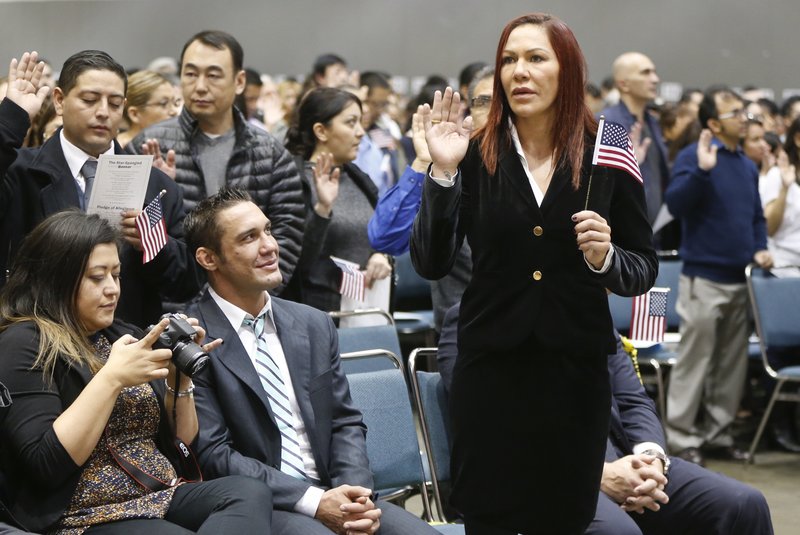 The idea of the American dream is suppose to be that with hard work anything is possible, and UFC Champion Cris Cyborg certainly exemplifies that.  A Native from Curitiba Brazil, Cyborg immigrated to the USA on an Athlete's Visa when she started competing in what was at the time the leading MMA promotion for women in the USA, Elite XC.
Following the steps of legal immigration, Cyborg has been a model citizen giving back to the community through various out reach programs including her women's empowerment PinkBelt Fitness Camps and her cuts for the homeless program in San Diego.  Currently a Brazilian Jiu Jitsu Brown Belt, Cris Cyborg gets set to defend her UFC 145lbs World Championship Dec. 30th in Las Vegas as the main event of UFC 219 against Holly Holm of Albuquerque New Mexico.
Cyborg who is a resident of Huntington Beach California had this to say about the one year anniversary of her US Citizenship, "I am still just as honored to call myself an American Citizen.  The USA is such an incredible mix of cultures and values, I love being able to call myself American and still being able to represent my traditional Brazilian values of family, respect, and culture while living in California."
Fans looking to watch Cris Cyborg Vs. Holly Holm Dec. 30th for UFC 219 can now order the Pay Per View exclusively to their cell phone or smart device, for more details on ordering UFC 219 directly to your phone click here!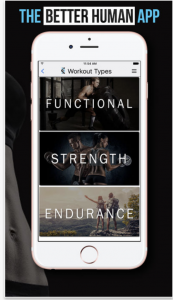 Download the BETTER HUMAN APP You need to get this app for your phone!  Get the premium membership, and see how amazing the PHOTO FOOD RECOGNITION feature in the premium feature of this app is. BHA will change the way you track your micro and macro nutrients for LIFE!  Get the BHA here and use CODE: CYBORG!